In 1997, the duo of Hastings and Marc Randolph started Netflix, by offering fixed rate movie rental-by-mail to their US customers with the two emerging technologies in the amalgamation; The DVDs, rather than VHS-cassettes, and the internet site/app for organized delivery. The birthplace is now the Headquarters i.e. Los Gatos, California, The company has a huge customer base of more than 100 million subscribers with a massive collection of 100,000 titles.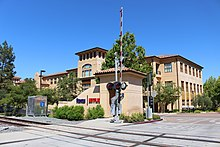 Wilmot Reed Hastings Jr. is versatile in nature with multiple roles to cater he is a businessman, co-founder, chairman, and co-chief executive of Netflix and has the opportunity to head a variety of boards and non-profit organizations. Being an expert educationalist, he is a firm advocate for education reform through charter schools.
Index:
Who owns Netflix?
Top 3 Individual Insider Shareholders:
Leslie J. Kilgore:
Leslie Kilgore owns a net of 35,196 Netflix shares, representing 0.02% of the company's total equity. Kilgore has been a non-executive member of the Netflix Board of Directors since 2012. Previously she served as Netflix's Chief Marketing Officer.
David Hyman:
David Hyman has a net worth of 31,610 Netflix shares, which is equivalent to  0.01% of the company's total equity. Hyman served as the company's General Counsel and Secretary from 2002 and is responsible for both legal affairs and public policy.
Greg Peters:
Greg Peters owns a total of 13,090 Netflix shares, representing less than 0.01% of the company's total equity. Peters began the journey of Netflix in 2008 and has served as the company's Chief Product Officer since 2017. The Head of the product team is responsible for designing, building, and optimizing the Netflix experience. Previously was Netflix's International Development Officer.
Top 3 Institutional Shareholders:
83% of total equity are held by Institutional investors which is quite a significant majority.
Capital Research Global Investors:
Capital Research Global Investors owns 37.9 million shares of Netflix, representing 8.6% of total equity, as per the company's 13F filing ending on March 31, 2020. Capital Research Global Investors operates a number of mutual funds, with a focus on actively managed funds with 13F securities being first and Netflix is the firm's second-largest holding.
Vanguard Group Inc.
Vanguard Group owns 34.1 million shares of Netflix, representing 7.8% of total equity, as per the company's 13F filing ending on March 31, 2020. Its a mutual fund and ETF management company with $6.2 trillion in global assets. The Vanguard S&P 500 ETF (VOO) with $150 billion is the largest ETF. Netflix comprises 0.72% of VOO's holdings.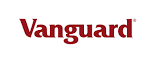 BlackRock Inc.
BlackRock owns 28.4 million shares of Netflix, representing 6.5% of total equity, as per the company's 13F filing ending on March 31, 2020. The Mutual fund and ETF management company with approximately $6.47 trillion in AUM. The largest investors of BlackRock's stake is iShares Core S&P 500 ETF (IVV) and the smallest investors are IVV's holding with just 0.83 % of the stake.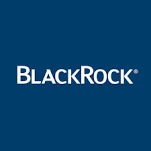 Netflix culture:
Netflix was always appreciated for its innovative management practices based on Hastings culture philosophy focused on "Freedom and Responsibility." Netflix reportedly offered large severance packages to average employees. So that the remaining employees are consistently working to enhance the company's innovative environment. Netflix has come up with Open Leave Policy which eliminates entitled (Sick or Vacation) leaves and instead allows employee to manage their time off individually.
In August 2009, Hastings used his social media quite well to publicize his product and recruitment to make the employees and future prospects about the work culture. This helped him and his recruiters to distinguish the incapable from the capable.
Internet television:
Hastings was visionary and saw the future on Internet television. YouTube's strategy to shift in into video streaming service was a prime example. In 2007, Netflix emerged with its own  stream service for movies and tv shows to computers with internet.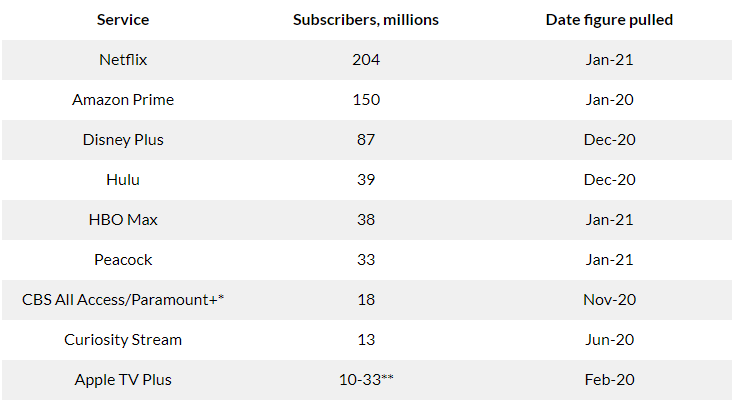 Marc:
Marc Bernays Randolph co-founder and First CEO of Netflix.
Known as a serial entrepreneur who helped discover the U.S. edition of Macworld magazine and the computer mail-orders businesses like MA Warehouse and Micro Warehouse, Randolph now serves on the boards of Looker Data Sciences and Chubbies Shorts. Randolph has been a mountain guide who has served his experience to the upcoming founding companies. Randolph is the chairman of the board of trustees of the National Outdoor Leadership School (NOLS). Also a board member of the environmental advocacy group 1% for the earth.
Netflix: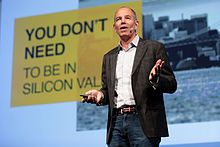 Randolph wanted to enhance the e-commerce model pioneered by bookseller Amazon.com.  Digital-versatile discs (DVD) were being experimented on selling the compact new digital format online. Starting to explore DVD which did not work they switched the idea to compact disc. "We went in and purchased a music CD and went into one of the stationery stores … and bought a greeting card and stuck the CD in the envelope and mailed it. And the next day, 'It came. It's fine.' That was the moment of truth." Netflix was launched on April 14 1998 from Scotts Valley, California. Randolph designed the web interface to allow users to select a catalog of clicks and a market research platform so that he could constantly test various versions to master the user experience. The data generated by these market tests led to three concepts to develop Netflix's successful business model: a subscription-based service with no due dates or late fees and unlimited access to content, a "Queue" that allowed subscribers to specify the sequence in which DVDs should be mailed to them, and a serialized delivery system that automatically mailed out a DVD as soon as the prior rental was returned.
Netflix launched, with only 30 employees and 925 titles available—almost the entire catalog of DVDs at the time—using the pay-per-rent model, with tariffs and expiry dates similar to those of its brick-and-mortar competitor, Blockbuster.  
The subscriber data collected by the web user interface and provided to the recommendation engine known as Cinematch, to manage the company's limited DVD inventory by guiding subscribers to movies and TV shows that were in inventory and generally away from new releases. Randolph ceded his CEO post to Hastings in 1999 and moved into product development. He and Mitch Lowe tested a concept for a movie rental kiosk called Netflix Express. Lowe later turned into movie kiosk giant Redbox after Hastings rejected this business line. Randolph left Netflix in 2002 after helping guide the company through its initial public offering two years earlier. Hastings was credited with upscaling the company subscribers to 93 million subscribers worldwide.
Valuation:
| | |
| --- | --- |
| Valuation measures | Price |
| Market Cap (intraday) | 219.52B |
| Enterprise Value  | 225.13B |
| Trailing P/E | 59.92 |
| Forward P/E 1 | 38.17 |
| PEG Ratio (5 yr. expected)  | 1.09 |
| Price/Sales (ttm) | 8.32 |
| Price/Book (mrq) | 17.04 |
| Enterprise Value/Revenue  | 8.53 |
| Enterprise Value/EBITDA | 39.43 |
Netflix Logo journey: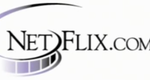 Do Share Your Thoughts:
Do tell us all your thoughts in the comments section below, we look forward to reading all the comments in the section below.
Also, do check useful Startup Resources and Tools below and do join our newsletter 📰 for free for more interesting Business Case Studies 💰, Startup Insights 🚀, and Startup founders podcast 🎙️ delivered to your inbox every Sunday morning.
Do follow us:
Related Articles:
Who founded Netflix?
In 1997, the duo of Hastings and Marc Randolph started Netflix, by offering fixed rate movie rental-by-mail to their US customers.