Has it ever happened to you that you have returned from a sport and you thought that water was just not enough? Well, have you imagined fruit-infused water which is a healthier alternative to fruit juice or soda? Well, a boy of thirteen thought of this idea and made it into a business. It is no one other than Carter Kostler.
This kid has homeschooled and as an entrepreneur found a successful path in life. This bottle comes in three revolutionary designs and many colors. This truly is a healthy and vibrant way to live life a step forward.
The Define Bottle unique design allows you to take delicious, nutrient-rich, fruit-infused water on the go.
Great idea to have two compartments water bottle, which is separated by a filter. The Fresh fruit goes on the bottom and water goes in another chamber and plain old water for drinking goes through it. The fruit-infused water passes through the filter, to make the drinking water flavored naturally. Carter aimed that this product will help kids to cultivate healthier drinking options with a noble aim of children to move from soda.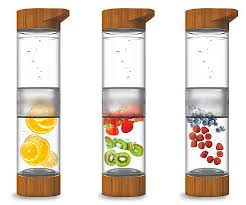 Define Bottle at a glance:
A unique bottle design allows you to make delicious, nutrient-rich, fruit-infused water on the go.
Founder: Carter Kostler
Asked For $100,000 for 20% at $500,000 valuation on Shark Tank.
Received no investment from Shark Tank.
Index:
Founder's story:
It was as if there was not a day when my mother used to not take a juice or soda out of the refrigerator.
Now those days are over, my parents decided to take a loan of $300,000 for my business and that is when it all kick-started.
Carter has been making multiple sketches but with the industrial design team, his sketches have come into reality to provide us with better health by giving our bodies natural, healthy, and refreshing beverages.
Post his creation, Carter wanted Shark's to invest in his business for further production and mass distribution.
Define Bottle at Shark Tank:
Carter Kostler is the creator of the Define Bottle with his own design.
Carter pitched Shark Tank for an investment of $100,000 in return for 20% equity. An average American drinks 1-2 sodas a day and would like to explore this opportunity to encourage Americans, especially children, to drink more water by flavoring the water with fresh fruit.
Once Carter introduced the Define bottle to market, he's sold $65,000 in 4 months. Split between online and wholesale sales. Great chains like Whole Foods and David's Teas have introduced the Define bottles at a retail price of $30, with a cost of $10 which is a great margin to have per unit. His discussion with a Chinese manufacturer can get the cost down to $5 per unit. There are 2,000 hits per day on the website, with a conversion rate of 0.5%.
What Happened After Shark Tank?
Kevin, Barbara and Lori clearly could identify this product has a lot of competition, so they opted out.
Robert Herjavec is willing to make an offer, $100,000, in return for 40% of the company because the risk is so high. Carter requests a moment to consult his parents and reiterates he believes that the company is worth $500,000 and counteroffers if Robert is willing to take 30%.
Herjavec refused to accept the counteroffer because of the risk. Mark Cuban feels the risk is too high and that the pressure of Carter's parent's mortgage involved is too strong. He's out. The final verdict from the last Shark was out as Carter had to leave the Tank with no Shark deal.
In summer of 2016 Carter become the member of U.S. Marines and also launched Mason Infuser (new product) using a kickstarter campaign.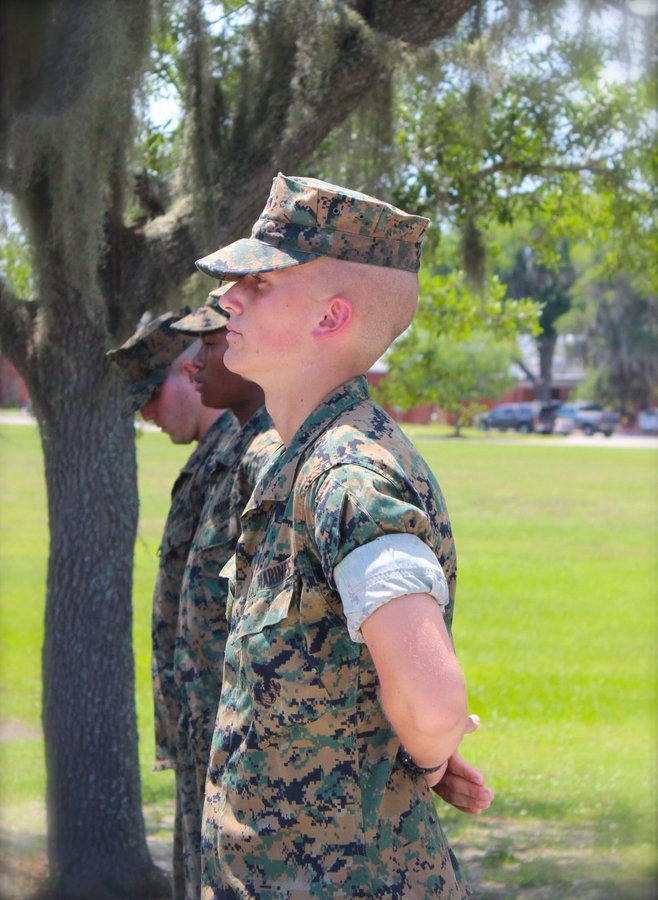 REVENUE MODEL:
Carter was devastated as he lost the deal at Shark tank. Carter was a determined youth who decided to fight back by marketing the Define Bottle. Hard work paid off, he secured deals with major retailers and sales exploded to $2 million. The real breakthrough came in as a pleasant surprise after singer Carry Underwood contacted Carter about the design. Carry got Carter into Dick's Sporting Goods and Target.
Whole Foods farmer's markets introduced Define Bottle which resulted in a great success story by selling $1,000 worth of bottles in just under 3 hours.
Carter revisited the Shark Tank post his own struggle and hard-work to showcase that Define Water Bottle is a success story. Carter was proud to demonstrate to the Sharks how far he'd made it, even without Shark's investment.
Similar to most entrepreneurs, Carter learned his lessons as much from failure as from success. Carter is his way to realize the American Dream, one water bottle at a time.
Product Analysis:
| | | | |
| --- | --- | --- | --- |
| Analysis | Define Bottle | Infusion Pro | Live Infinitely |
| Container Size | 17.0 Ounces Sport Flip Top. | 24.0 Ounces | 32.0 Ounces |
| Features | BPA FREE Tritan Plastic | BPA FREE Tritan Plastic | 100% Eastman Tritan safe |
| Price | $15.99 | $16.99 | $25.99 |
| Availability | Amazon & Target | Amazon | Amazon |
Is company profitable?
The Define Bottle is still there and selling quite well, in big online retail stores like Amazon and its own website, but with a reduced-price tag. The Define Bottle comes in multiple sizes now in 7, 12, 16, and 17-ounce bottles. 16 ounces is widely available at a lower price of $20.99 direct from the Define Bottle's website or $15.99 with free Amazon Prime shipping.
Through his LinkedIn acquaintance, he could connect the deal at Target. Two weeks later with my parents, we put a deal together to witness Define Bottle in Target.
Kostler partnered with Carrie Underwood's yoga line, Calia. Carter claimed, "To create beautiful fruit infused water bottle for Carrie's business."
Do Share Your Thoughts:
Do tell us all your thoughts in the comments section below, we look forward to reading all the comments in the section below.
Also, do check useful Startup Resources and Tools below and do join our newsletter 📰 for free for more interesting Business Case Studies 💰, Startup Insights 🚀, and Startup founders podcast 🎙️ delivered to your inbox every Sunday morning.
Do follow us:
Related Articles:
FAQs:
What is Define Bottle?
Define Bottle unique design allows you to take delicious, nutrient-rich, fruit-infused water on the go.
Who founded Define Bottle?
Carter Kostler at the age of 13 founded Define Bottle which provide us with better health by giving our bodies natural, healthy, and refreshing beverages.