Aldi, stylized as "ALDI" is the common brand of two German-owned discount supermarket chains that has over 10,000 stores located in 20 countries and a combined estimated turnover of more than €50 billion. It is a private retail brand that was founded by 2 brothers Karl and Theo Albrecht on 10 July 1946. They actually took over their mother's store in Essen. Later in 1960, the business was split into 2 individual groups, that later became Aldi Nord, whose headquarters is in Essen, and Aldi Süd, which is headquartered in Mulheim, although both divisions' names may appear as if they were a single enterprise with certain store brands or when negotiating with contractor companies. The formal business name of the company is Aldi Einkauf GmbH & Compagnie.
Index:
How ALDI works?
Locate an Aldi store in your area and check the store's timings: You can go on the Aldi website and use their Store Locator feature to search for locations near you. After, checking the location check the timings as Aldi is only open during peak business hours. It can be opened, from 9 am to 8 pm on weekdays and 10 am to 7 pm on weekends. So, schedule accordingly to get your shopping done.
Look over the weekly specials in advance: Every Wednesday, Aldi gives his customer a list of sales items not only for the coming week but for the following week as well. This can be beneficial for customers as they can have luxury things at a lower price.
Be ready to get a rental shopping cart: Whenever you go and visit Aldi who have to pay a quarter for the cart and you will get your quarterback when you return the cart.
Browse the selection of store brand goods on display: While you make your way down to the aisle you will see Aldi doesn't carry any big brands, instead it is filled with Aldi specific labels and assures the customers that they will get the same quality of products with much lower price.
Look at the price and Special Buys section: After you decided what you want, just see the price on the individual product and before you go to the checkout line just have a look feature display in the center of the store and see what deals you can take advantage of.
Unload your groceries at the checkout line: After making it into the checkout line start getting the products out of your cart until and unless you were forced to stop by a cashier and unload everything for you. If you need a paper or plastic bag, you have to pay for that individual but you can also get a bag from your home if you don't want to spend an extra penny.
Choose your preferred payment mode: It is your choice what mode you want to choose, you can go with either cash or debit card or even an EBT card. The company also started to use all major credit cards as well.
Return items to get your money back: Aldi has a deal which almost every customer wants i.e. the return policy, which means if you're dissatisfied with one of their products, they'll not only offer you a new one but also refund you the full purchase price. Just show the unused portion of the item to the store manager along with the original receipt and you'll be given a replacement on the spot without much problem.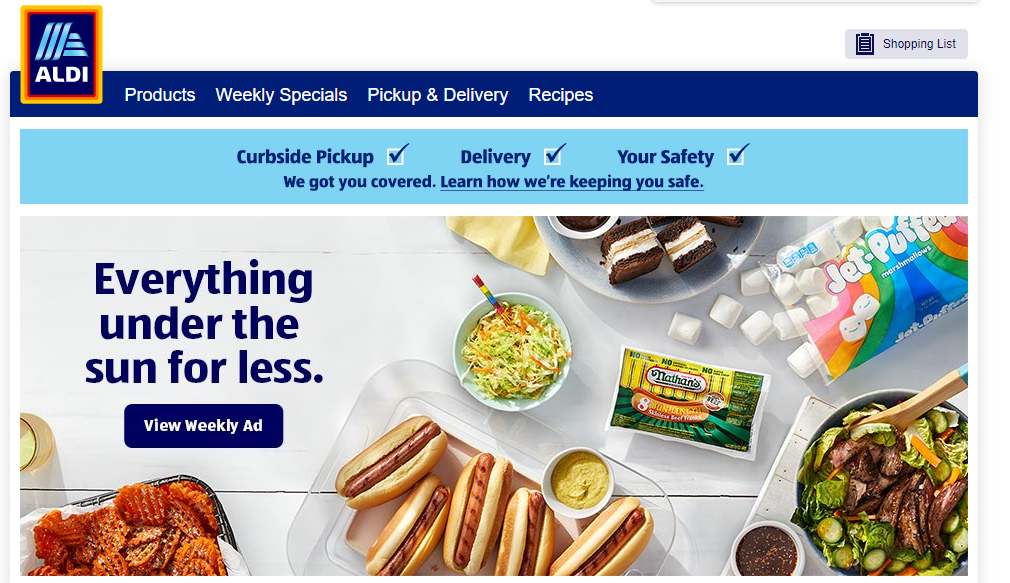 So, see it's that easy so now go and have fun shopping with Aldi.
Business Model:
Now, let us have a glance on the business model of Aldi:
Key Partners:
Aldi wants its customers to have the best services and therefore wanted to partner with a range of businesses and organizations. These partners include:
Community and Social Responsibility Partners
Supplier and Vendor Partners
Sponsorship and Marketing Partners
Strategic and Alliance Partners
Key Resources:
Aldi's key resources are its brand, its supply chain of infrastructure, it's catalog of products, and its physical properties which include store and distribution centers, its platforms (mobile or online)and IT infrastructure, its personnel, and its partnerships. Aldi owns and leases many properties which typically acquire inexpensive land on city outskirts; these places include Australia, Europe, and the U.S.
Key Activities:
Aldi is an international supermarket and grocery store operator and has stores in numerous countries like Denmark, Hungary Belgium, the U.K., Ireland, the U.S., and Australia. The company has the broadest networks of stores in its native Germany and which also accounts for the majority of its sales revenue. The company also offers various self-service offerings, including home deliveries, in-store pick-up options, and mobile applications.
Value Propositions:
Aldi provides value to its customers by, it's industry standing and reputation as the company is a leading supermarket chain established in Europe and is frequently receiving awards for the work. The company also offers its customers a product catalog and discounts. The company also takes care of its customers by providing high-quality services and as the result, the company is named as one of the highest customer satisfied companies in surveys. The company also gives access to its customers to expand its network of supermarkets and also by offering various digital services.
Customer Relationship:
Aldi provides its customers with all services possible. Aldi products are usually cheap to satisfy the needs of the middle-class. The company also offers customers home deliveries, in-store shopping, and purchase online also. Aldi's website also includes a customer service section, which provides policies of the company, FAQs, contact information so that customers will always be in touch with the company. Aldi also operates several social media accounts to interact with its customers directly such as Instagram, Facebook, Twitter, Youtube, and Pinterest.
Customer Segments:
Aldi always believes in quality and therefore in recent years, Aldi has grown its popularity among middle-class shoppers due to the low price and high quality. The company had always targeted the lower-income group providing the private label of branded products with discounted prices.
Channels:
Aldi provides a mobile app for iOS and Android, which provides the same functionality as its online stores, Aldi operates a number of jurisdiction which provided on information on its activities, locations, and suppliers. Aldi has in total 10,000 supermarkets internationally which provides direct services to customers.
Cost Structure:
Aldi sustains costs in relation to the acquisition of products. It also produces the operation and maintenance of distribution infrastructure and supply chain, there is also the development of digital channels and maintenance of the IT infrastructure, the management of its partnerships, and the retention of its personnel.
Revenue Streams:
Aldi generates its revenue through the sale of various products at its supermarkets, through online and also mobile channels. Aldi recorded $137.74 billion in revenues in the second quarter of 2020 indifference to $130.37billion in Q2 2019. The first half of 2020 got an increase of 7.1% i.e. $272.36 billion as compared to the same period in 2019.
Valuation, expenses, and revenue:
Aldi is a private company that has a management team that has never expressed interest in an initial public offering (IPO). Aldi is one of the largest privately-held retailers company in the world, and under the current ownership, there will not be an IPO. The revenue of the first half of 2020 increases by 7.1% as compared to 2019. Now, let us understand the revenue of Aldi UK with the help of the graph: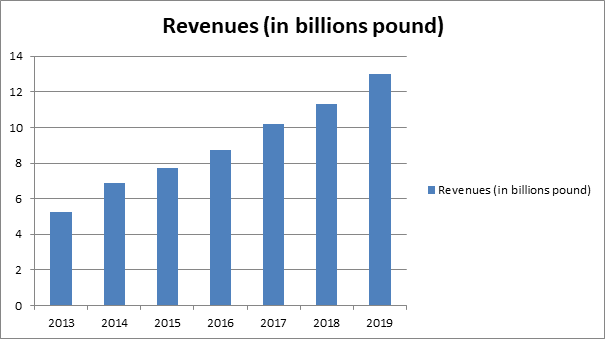 SWOT analysis of Aldi:
Strength:
Top-quality products at lower and affordable prices.
Offers a wide variety of products.
Aldi has 10,000+ stores internationally.
Keeps operating cost low with results in better margins.
Weakness:
Aldi doesn't make its place worldwide as compared to other brands.
Sometimes customers claim that the company sells low quality products.
Opportunities:
Is trying to expand in Asia, Africa, etc.
Calls himself an affordable brand as compare to cheap.
Threats:
Government policies and taxation can cause problems.
There are many retail competitors with the same idea.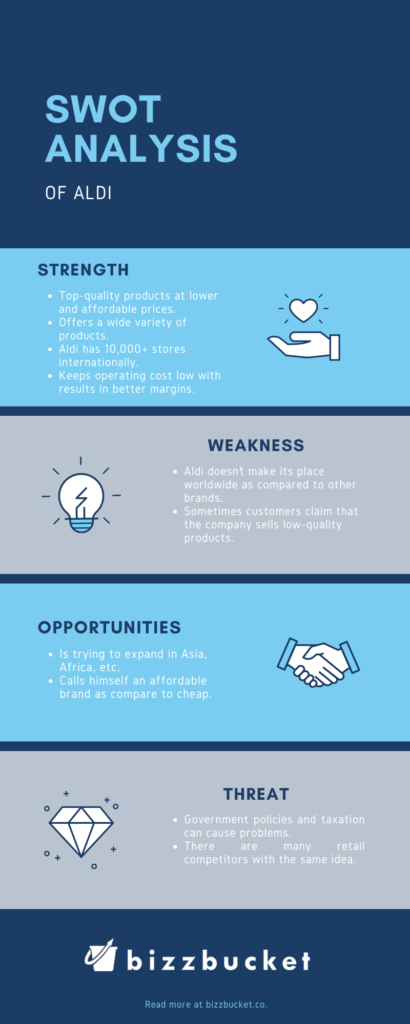 Competitor Analysis:
There are many competitors of Aldi, some of them are:
Dollar tree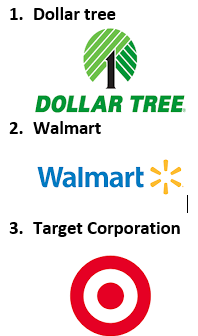 Interesting Facts about Aldi:
At the time of death of Karl in 2014, he was the richest man in Germany with a fortune of about $29 billion.
Theo Albrecht was Germany's 2nd richest man until his death in July 2010.
The company's first store was opened by the founders' mother in 1913 in Essen.
Do Share Your Thoughts:
Do tell us all your thoughts in the comments section below, we look forward to reading all the comments in the section below.
Also, do check useful Startup Resources and Tools below and do join our newsletter 📰 for free for more interesting Business Case Studies 💰, Startup Insights 🚀, and Startup founders podcast 🎙️ delivered to your inbox every Sunday morning.
Do follow us:
Related Articles:
What is ALDI?
"ALDI" is the common brand of two German-owned discount supermarket chains that has over 10,000 stores located in 20 countries.
Who founded ALDI?
ALDI is a private retail brand that was founded by 2 brothers Karl and Theo Albrecht on 10 July 1946.