The one and only Investment Lord and Billionaire Warren Buffet is the CEO of Berkshire Hathaway Inc. (BRK.B). It's a diversified holding company whose ancillaries are primarily in  :
Insurance,
Freight rail transportation,
Energy generation and distribution,
Manufacturing,
Retailing.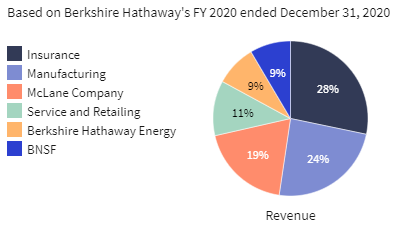 Berkshire Hathaway's core business holds a large investment portfolio of equity securities and derivatives in the US and across the world.
Berkshire Hathaway CEO Warren Buffett has been a renowned crown of Investment Guru of the world. Recently there has been an unofficial announcement on Greg Abel, CEO of Berkshire Hathaway Energy to be the successor. With a market cap of $456.4 billion is also a cash-rich company that plans to have its Energy Subsidiary acquiring Natural and gas businesses. In the current pandemic, their net income of $10 billion and revenue of $237.2 billion has been trailing for the last 12 months.
Index:
Individual Shareholders of Berkshire Hathaway are 
Top 3 Individual Insider Shareholders:
Warren E. Buffett:
Warren Buffett owns Class B – 10,188 Berkshire Hathaway shares. Mr. Buffett owns an additional 15% of Berkshire Hathaway based on his holding of Class A – 248,734 shares, as per SEC Form 4 filed July 2020.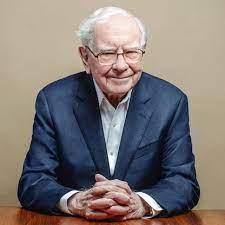 Well known as the world's most successful investors, Buffett is chair and Chief Executive Officer (CEO) of Berkshire, even in Berkshire Hathaway's subsidiaries. Post-acquisition of Berkshire Hathaway in 1965, Buffett built the world's biggest and best-performing companies. Mr. Buffet could attain in a couple of ways:
            –       buying undervalued companies through numerous acquisitions,
            –       investing in the shares of scores of public companies.
Buffett has a net worth of $71 billion.
Ronald L. Olson
Ronald L. Olson owns Class B- 2,435 shares of Berkshire Hathaway. For 23 years now, Ronald has been Berkshire Director. His role is acknowledged by being on board, which has approved many of CEO Warren Buffett's major acquisitions into diverse industries, increasing their revenues and income. Mr. Olson co-founded and playing the role of senior partner at law firm Munger, Tolles & Olson.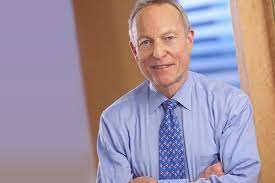 Meryl B. Witmer
Meryl B. Witmer owns Class B – 2,000 shares of Berkshire Hathaway. Since 2013, Ms. Witmer has been serving as a director for Berkshire Hathaway. She is a general partner at investment company Witmer Capital Management LLC and a managing member at Eagle Value Partners LLC, a portfolio advisory firm, which Ms. Witner herself founded.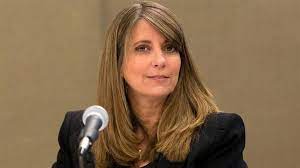 Institutional Shareholders of Berkshire Hathaway are 
Top 3 Institutional Shareholders:
Institutional investors hold the 70% majority of Berkshire Hathaway's class B shares.
Vanguard Group Inc.
Vanguard Group owns Class B – 145.9 million shares of Berkshire Hathaway, which represent 6% of total shares. The company investment is about $6.2 trillion in global assets under management (AUM). The Vanguard S&P 500 ETF (VOO) with about $152 billion in AUM has invested in Berkshire Hathaway in its top 10 holdings, comprising 1.39% of total holdings.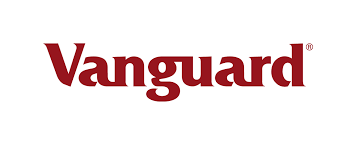 BlackRock Inc.
BlackRock owns Class B – 109.9 million shares of Berkshire Hathaway, representing 4.5% of total shares. The company investment is approximately $6.47 trillion in AUM. The iShares Core S&P 500 ETF (IVV) is one of BlackRock's largest ETFs with approximately $200 billion in AUM. Berkshire Hathaway comprising 1.35% is one of the top 10 holdings.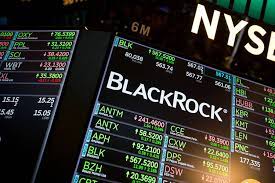 State Street Corp.
State Street owns Class – B 76.5 million shares of Berkshire Hathaway, representing 3.1% of total shares. The company is primarily a manager of mutual funds, ETFs, and other assets with approximately $2.7 trillion in AUM. The SPDR S&P 500 ETF Trust (SPY) is among one of State Street's largest ETFs with approximately $279 billion in AUM. Berkshire Hathaway comprising 1.37% is one of the top 10 holdings.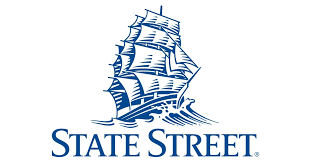 Top 10 Owners of Berkshire Hathaway Inc:
Stockholder
Stake
Shares
owned
Total value ($)
The Vanguard Group, Inc.
9.69%
129,414,266
35,582,452,437
SSgA Funds Management, Inc.
5.88%
78,500,895
21,583,821,080
BlackRock Fund Advisors
5.66%
75,591,018
20,783,750,399
Bill & Melinda Gates Foundation T…
2.78%
37,104,399
10,201,854,505
Geode Capital Management LLC
2.11%
28,138,197
7,736,597,265
Norges Bank Investment Management
1.54%
20,505,734
5,638,051,563
Northern Trust Investments, Inc.
1.43%
19,069,497
5,243,158,200
Morgan Stanley Smith Barney LLC
0.72%
9,561,101
2,628,824,720
BlackRock Investment Management
0.68%
9,123,572
2,508,526,121
Charles Schwab Investment Management
0.63%
8,399,479
2,309,436,751
Interesting facts:
Warren Buffet first purchased stock in 1941 when he was only 11 years old.
Berkshire Hathaway was originally a Textile business that was about to close.
In 2010 Warren Buffet declared Berkshire Hathaway as his dumbest stock he ever brought. By Warren Buffets' estimation, this cost him 200 billion now in compound return.
Berkshire Share price as of today is 436,000.00 USD one of the highest share price (It never had Stock Splits).
Berkshire Hathaway has 25 people at its headquarters. Buffet's idea of a decentralized management structure entrusts leaders to make the best possible decisions.
Berkshire is made up of more than 57 distinct subsidiary businesses.
Buffett insists on having at least $20 billion in cash on Berkshire's balance sheet at any given time.
Buffett holds more than 98 percent of his $70.2 billion net worth in Berkshire Hathaway stock and plans to gradually give nearly all of it to the Bill and Melinda Gates Foundation before he dies.
99% of Warren Buffett's wealth was earned after his 50th birthday.
Buffett owns relatively few stocks, but those he owns, he tries to hold "forever".
Warren Buffett spends 80% of his days reading.
Do Share Your Thoughts:
Do tell us all your thoughts in the comments section below, we look forward to reading all the comments in the section below.
Also, do check the useful Startup Resources and Tools below, and do join our newsletter 📰 for free for more interesting Business Case Studies 💰, Startup Insights 🚀, and Startup founders podcast 🎙️ delivered to your inbox every Sunday morning.
Do follow us:
Related Articles:
What is Berkshire Hathaway?
Berkshire Hathaway is an American conglomerate that owns businesses in insurance, rail transportation, energy generation, and distribution, manufacturing, and retailing
Who founded Berkshire Hathaway?