Did you ever feel the urge to change the mattress you were sleeping on just because it slid off, well this is an everyday problem that has an out-of-this-world solution?
It's the Better Bedder headband. This is a sheet of linen that you can put on your bed without moving or picking it up. It then seamlessly fits in and does not move. The founders of this innovative product are Nita Gassen and Judy Schott. Better Bedder suits quite well for hospitality industries majorly in hotels and resorts.
Better Bedder at a glance:
Bed Sheet holder belt.
Founder: Nita Gassen and Judy Schott
Asked For $150,000 for 10% at $1.5 million valuation on Shark Tank.
Received $150,000 for 18% from Lori Greiner.
Index:
Founders Story:
Nita Gassen and Judy Schott found out that the problem of making beds is faced by youngsters and even elders a lot, so they set out on a mission to solve this problem and came up with the answer.
Judy Schott saw her son scold his twin and complain about how he does not make his bed and that he is too lazy for it. Nita Gassen heard from her neighbors in her condo that they were facing problems with the bed sheet slipping and sliding off the edge even if it is tightly packed. The product to solve all their problems was the headband that does not contain a top. You just slip it on the side of the mattress and it fits in just like that. The procedure is as easy as 1,2,3.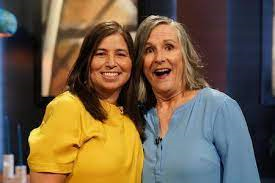 What Happened After Shark Tank?
The duo came with no expectations. They were looking for an investment of $150,000 for 10% and got an investment of 150,000 for 18% equity in the company. They left with smiles on their faces and said deciding to go with Lori was the best choice ever!!
After the deal with shark tank, the owner of better bedder was now a new celebrity as their sales skyrocketed and they didn't receive that many sales for their whole lifetime. They were immediately flooded with orders from the next day and they were promoted and thanked by phone calls and reviews of 5 stars on their website and amazon.
It is also said that they are famous because of the after-sales service they provide that is truly excellent.  They are punctual and immediate with their attention to customers and if anyone sends a bad review they check on instantaneously.
How do they make money?
The product is sold at online stores of Amazon and their own website. The most interesting thing is the after-sales service that this company offer which will completely take you back. They instantly reply to queries and questions. If they find a customer that is not happy with them, they will immediately contact that person to find out what is wrong.
This is the technique they use to increase potential and actual clients that can't resist giving them a 4.6-star review on their website.  They are a company that has a lot of fan following online on Facebook Twitter and Instagram.
Competitor's analysis:
Competitors to Better Bedder:
| | |
| --- | --- |
| Name of Competitor | Rating |
| Boll and branch | 3 out of 5 |
| Primary goods | 3 out of 5 |
| Sheets and giggles | 3 out of 5 |
| Cloud ten | 3 out of 5 |
| Luxor linens | 3 out of 5 |
| Terry's fabrics | 3 out of 5 |
| 10 grove | 2 out of 5 |
| Canning vale | 3 out of 5 |
| Linen tales | 3 out of 5 |
| Standard textile Home | 3 out of 5 |
| Bed threads AU | 3 out of 5 |
Product Analysis:
This product is a headband for your bed that seamlessly fits in just right. It costs $59 for a twin bed while it costs $109 for a split king-size bed. It is sold on Amazon and its own website. It is useful for all at home and at hotels for those who do bed making.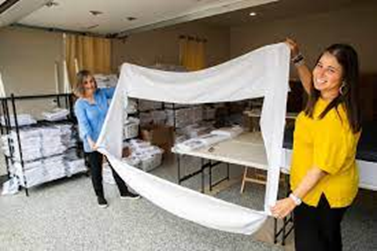 Future aspects of the company:   
The company is having great progress and has millions of customers still awaiting satisfaction. The company will see an increase in sales in the future. The future aspects of this company are to boost the company's sales and revenue that they have earned and merrily continue to serve the potential and actual /loyal customers.
Interesting facts:
Nita and Judy are lifelong friends and now business partners
Nita is an attorney and Judy is a liability insurance saleswoman.
The great thing is you don't need to lift the bed to put this on.
The social media presence of this small company is great and that is why they have over 5000 followers on Facebook.
Do Share Your Thoughts:
Do tell us all your thoughts in the comments section below, we look forward to reading all the comments in the section below.
Also, do check useful Startup Resources and Tools below, and do join our newsletter 📰 for free for more interesting Business Case Studies 💰, Startup Insights 🚀, and Startup founders podcast 🎙️ delivered to your inbox every Sunday morning.
Do follow us:
Related Articles:
What is Better Bedder?
Better Bedder is a Bed Sheet holder belt. This is a sheet of linen that you can put on your bed without moving or picking it up.
Who founded Better Bedder?
Better Bedder is founded by Nita Gassen and Judy Schott.