Have you ever had to wait long just because the Beer Cup or Shot Glasses were not enough in the college party? Solomon exactly came up with the novel idea to resolve this issue. Solomon Fallas is also  2 in 1 being the inventor and entrepreneur behind 180Cup. It's a disposable Solo plastic cup seen at various parties but the 180 Cup is unique to provide two in one function.
This Two in One function is within the same cup but can cater to hard drink and beer cups one at a time not simultaneously. Solomon wants 180Cup to be "The New Red Cup" the new default for frat and keg parties everywhere. To introduce the fundamental shift from traditional two glasses to this new 180Cup (2 in 1 Cup).
180 Cup at a glance:
180 cup is a 2-in-1 plastic cup and shot glass.
Founder: Solomon Fallas
Asked For $300,000 for 15% at $2million valuation on Shark Tank.
Received $300,000 for 25%.
Currently out of business.
Index:
Founder Story:
Solomon Fallas, the entrepreneur did enjoy his drinks but the time to wait during his various college keg parties led him to the inspiration of 180 Cup where more than a few shots can be enjoyed.
This unique cup, 180Cup involves the standard "red keg cup" with a twist ie, turn it upside down – literally. With a regular look the disguise is inside as the red disposable cup until you turn it upside down, comes a surprise "shot glass" molded into the underside of the 180Cup.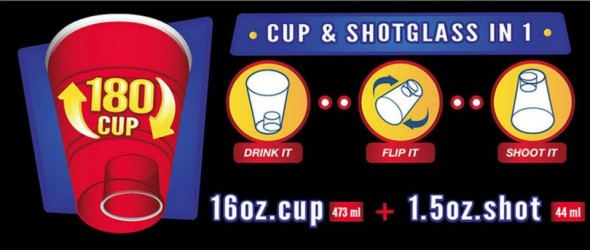 Solomon with diligence took the utmost care to engineer his 180Cup product so does not interfere when playing beer pong and flip cup shot. Mr. Solomon Fallas is now interested to expand his distribution with a marketing push and growing his business by seeking the Sharks Investment to give a lasting impression.
Did 180 Cup get a deal on Shark Tank?
Solomon made a great pitch of the red cup which comes with a twist which you can Shoot it, Flip it, and Drink it as he says. Was quick to explain the usage across Barbeque, Tailgate, Sporting events, fries, and Birthday parties.
The inventor behind 180Cup product, Solomon Fallas, pitched his business on Shark Tank in November 2013. Solomon sought investment of $300,000 against 15% equity.
What Happened to 180 Cup After Shark Tank?
Solomon has been aggressive in selling over 5 million cups for a revenue of $385K in sales. Solomon hands out the 180Cups and uncovers they cost similar to the standard red cup which was a good pint for sharks to think. Daymond quickly offers $300K for 20% and asks for confirmation right away.
Other sharks are in discussion and then Opt-out. Daymond rebukes him for not responding to his offer. Solomon counters with $300K for 23%, Daymond counters again with 30% and they finally choose 25%. NY entrepreneur Solomon Fallas closed the deal — from Daymond John at $300,000 investment for 25% equity in his business, 180Cup.
Revenue Model:
Fallas managed to make his product worth (cost same as a red cup) and increased its reach by making it available in large retail stores. When you think of a party your 180 cups are ready to use, it will replace your old glass you can change your dull party into a shine.
The no. of employees- 0-10.
Sales – $4.9 Million
How much is 180 cups worth?
At the time of the shark tank appearance, 180 cups were valued at around $1.2 million. 180 Cups are now at Walmart. Post Shark Tank episodes, the 180Cups have skyrocketed to $4.9 million in sales, 15,000 retail outlets, in 5 countries across the globe.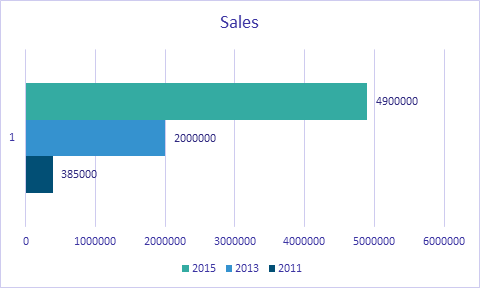 Investors in 180 Cup:
Daymond John
The investor's name is Daymond John, with a net worth of $50 Million.
Investor and Founder and CEO of FUBU – For us By us.
Has a net worth of Approx. 300 Million.
Also a renowned businessman
No longer with the Shark Tank show now.
Interesting Aspects:
180Cup – Drink it – Flip it – Shoot It.
2 in 1: Pack of 48 180CUPs with an inbuilt shot glass on the bottom
The capacity is cup holds 16 oz., shot glass holds 1.5 oz.
Tough with easy-grip design, is disposable, and can be stacked.
Great for any parties, BBQs, picnics, and sporting events too.
Is 180 Cup still in business?
The product 180Cup did very well to reach $4.9 million and then wanted to make it Dishwasher safe which did not happen. Solomon and Daymond could not get along with their business plans and decisions. Daymond's offers to tie up with Lil John were turned down by Solomon which could have led them hit $15-$20 Million overnight. Solomon turned this offer down it was percentage would have been fine but not all in a one go.
Online sales were through Lexhead.com, unfortunately, the site does not work anymore. Due to differences Solomon and Daymond have parted was now. The product is still available in multiple retail stores like Walmart, Amazon to name a few.
In spite of the deal having fallen through, Daymond is happy and excited to witness Solomon succeed in his 180Cup business.
Do Share Your Thoughts:
Do tell us all your thoughts in the comments section below, we look forward to reading all the comments in the section below.
Also, do check useful Startup Resources and Tools below and do join our newsletter 📰 for free for more interesting Business Case Studies 💰, Startup Insights 🚀, and Startup founders podcast 🎙️ delivered to your inbox every Sunday morning.
Do follow us:
Related Articles:
What is 180 Cup?
180 cup is a 2-in-1 plastic cup and shot glass.
Who founded 180 Cup?
Solomon Fallas, the entrepreneur did enjoy his drinks but the time to wait during his various college keg parties led him to the inspiration of 180 Cup where more than a few shots can be enjoyed.