What makes an institute famous? Producing the best results? Offering good extra-curricular activities? The answer to this is yes! However, along with all this, an institute also becomes famous due to its alumni and their successful endeavors in the world.
Indian Institute of Technology (IIT) Delhi is one such institute. Ranked 2nd by the NIRF, the institute has emerged not only as a popular center for education but also as a pavement leading towards many dynamic start-ups!
IITs represent a huge share of startups in India. IIT Delhi stands at the first position in the number of startups before IIT Bombay, IIT Delhi, and BITS Pilani.
Some of the very best start-ups in India find their makers to be alumni of IIT Delhi. Here is a list of some notable ones:
Index:
Snapdeal:
An e-commerce company based in Delhi, this company was a start-up founded by Kunal Bahl and IIT Delhi alumni, Rohit Bansal in 2010. The start-up flourished after 2013, due to the rising popularity of e-commerce platforms in India. The company offers a variety of clothing, accessories, electronic gadgets, etc among other things on its platform. Today, it is one of the widely recognized companies in India. Also, the company claims to have 100 million-plus users.
SHOPCLUES:
Shopclues is an Indian online marketplace established in 2011 in Silicon Valley. Sanjay Sethi, one of the co-founders of the company is an alumnus of IIT Delhi. The platform provides a large number of products for consumers to choose from. With over 600,000 merchants and 28 million products, the platform serves over 32,000 pin codes across India. Its revenue in 2019 was about the US $29 million! It offers a wide variety of products like kitchen essentials, electronics, etc.
ZOMATO:
Started in 2008, Zomato is an Indian restaurant aggregator and food delivery start-up founded by Deepinder Goyal and Panjak Chaddah. As of now, the company employs over 5000 people, working in 24 countries! The company which itself was a start-up, has now acquired 12 start-ups globally. Both, the website and app, give the user an array of restaurants and dishes to choose from based on their location. Currently, the company has over 8 million active monthly users.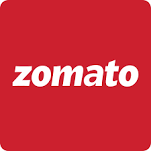 QUIKR:
Co-founder and current CEO, Pranay Chulet, started the company in 2008. Quikr is one of the leading cross-category classifieds platforms in India. Several categories such as mobile phones, furniture, rental, real estate, jobs, education, etc are listed on the company's website. Employing over 5,000 people, the company had astounding revenue of US $1.5 billion in 2019. The company has made several acquisitions over the years.

INDIABULLS GROUP:
Sameer Gehlaut, founder and chairman, established the company in the year 1999. Forbes described him as "India's youngest, self-made billionaire" in 2008. The company employed 19,000 employees in 2019 and had a revenue of Rs. 25,000 crores. Housing finance, consumer finance, and wealth management are the company's primary businesses. Its operations are divided into housing finance, ventures, and real estate.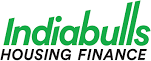 NIIT:
Founded in 1981 by Rajendra Pawar and Vijay Thadani, it offers training and development solutions to individuals, enterprises, and institutions. Being an education-based industry, NIIT boasts to have operations in over 30 countries and over 35 million learners worldwide. Over the years, it has acquired many companies and businesses. Presently, it is one of the most successful industries in the field of education.

SUN MICROSYSTEMS:
Vinod Khosla co-founded the company in 1982 in California, United States. The company provided services in information technology like selling computers, their components, software, etc. At the time of its peak in 2006, it employed nearly 39,000 people! It is responsible for the creation of the Java programming language. The Oracle Corporation acquired the company in 2010 for a mammoth deal of US $ 7.4 billion.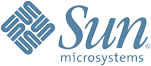 GROFERS:
Grofers is an online grocery delivery service based in India. Founded in 2013, the company currently operates in 29 cities in India. It is one of the few online grocery platforms that operated during the pandemic. As of 2019, it served as an employer to more than 3,000 people with a revenue of US $ 34 million. It has a website as well as an app that ensures better accessibility for the users. Beverages, dairy items, personal care, etc are some of the products listed on its platform.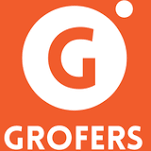 DELHIVERY:
Based in Delhi, India, it is a delivery company. Delhivery was founded in the year 2011. Earlier it only operated locally, delivering basic items like flowers and food. With time, the company expanded and today it has the capacity to process 1 million parcels per day. It also employs a surprising number of more than 40,000 employees. As of now, it has many packing warehouses, vehicles, and sorting centers that cater to the needs of the ever-growing business.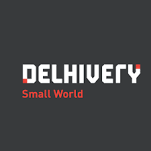 FLIPKART:
Headquartered in Bangalore, Flipkart was established in the year 2007 by Sachin Bansal and Binny Bansal. The e-commerce company focused only on book sales in its earlier stages. Later, it expanded the product categories to electronics, accessories, clothing, home appliances, etc. Over the years, it has acquired many businesses. The company's revenue is over US $ 6.1 billion. It is Amazon's biggest rival in the Indian market.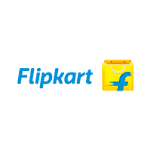 Alongside these start-ups, there are many more by former students of IIT Delhi. Not only start-ups, but the alumni of the institute have also bagged many important positions in the Indian administration, civil services, and the government. We can only wait and see what more the institute has to offer through the success of their students.
Do Share Your Thoughts:
Do tell us all your thoughts in the comments section below, we look forward to reading all the comments in the section below.
Also, do check useful Startup Resources and Tools below and do join our newsletter 📰 for free for more interesting Business Case Studies 💰, Startup knowledge 🚀, and Startup founders podcast 🎙️ delivered to your inbox every Sunday morning.
Do follow us:
Related Articles: