In case if you were also wondering like me that how does this franchise system work? And what are the top 10 franchises to have in India? Also if you are thinking of starting a new business, then should you take a franchise or start your own business. Which would be a more profitable business to start? Keep on reading because I have also wondered the same things and then I did some research.
So how does this franchise system works?
This franchise system is basically an expansion technique used by large or semi-large organizational brands to expand their brands' products and names to different topographical areas without having to invest that amount of money in opening those outlets themselves and also without having the responsibility of handling all those outlets by themselves.
So the organizational brands and companies sell the rights to use their brand name, services, and product to some local business people. Who, in return have to pay a substantial amount of money to the company as a start-up fee and every year as a license renewal fee usually. The large companies selling the rights is called franchisor and the person who is selling their products under their name is a franchisee.
Index:
Top 10 franchise to have to in India:
These are the top 10 franchise to have to in India
| | | |
| --- | --- | --- |
| S.No. |                Field  |               Franchise  |
| 1 | healthcare | Dr. Lal pathlabs |
| 2 | Dairy | Amul  |
| 3 | Ice creams | Baskin Robbins  |
| 4 | Pre-school |  Kidzee |
| 5 | College | Lbs college |
| 6 | Specs |  Titan eye + |
| 7 | Supermarket | Vishal megamart |
| 8 | Automobile | Mahindra first choice wheels |
| 9 | Food |  Dominos |
| 10 | Clothing |  reliance trends |
Dr Lal pathlabs:
This is a well-known pathology laboratory all over India. It provides its customers the healthcare support by giving them exclusive services in the field of all kinds of research including cardiology and radiology. It is a successful name with a commendable experience of over 60 years and has more than 2000 branches all over India.
These laboratories are the legacies of late Dr. SK Lal and were started in Delhi. It has been awarded as the best diagnostic service company.
Requirements to have Dr Lal path lab's franchise are-
To open a diagnostic Centre you must have an investment of approximately 50 lakhs and an area of about hundred square feet.
In order to open laboratory you should have an investment of approximately 1.25 crore .
Amul:
We all know the glory of Amul. It is as pure as its products and its franchisee is Amul parlor selling all of its dairy and ice creams. It is also not hard to open as the investment cost not being so high is around six lakhs approx and the area required is around hundred to 300 ft.².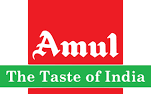 The franchise doesn't need to pay any commission or share any of its earnings with Amul. It only takes the security money.
Baskin Robbins:
As delicious as it sounds, we all are aware of how big of a name it is. With all these are young recipes of ice cream and Beverages, it is the most leading, famous, and lavish known brand among ice creams all over the world. Its franchise requirements include approximately one 50 ft.² of area and 12,00,00 as capital. You can have their franchise by simply going to their website and they have given a form there which you can fill.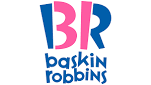 kidzee:
Our toddlers having education in different fields of growth is the main goal and the school is very heartedly fulfilled by Kidzee. Kidzee is the most profound known school chains all over Asia. Kidzee is the baby of the Zee network and Essel group having all their qualities. The requirement for its franchise include 2000 to 3000 ft.² of the area and an investment of 12 lakhs which is not much when compare to the little dreams of toddlers right?
Lal Bahadur Shastri College:
This college is not hard to have a franchise for. This is a boon for the youth who are wondering what to do after secondary education and haven't reached a conclusion yet. And those who show interest in the field of polytechnics.  This college provides all technical and vocational courses like polytechnical diplomas and ITI. Franchise requirements include an area of 900 to 2000 ft.² and 30 to 50 lakhs of capital.
Titan eye plus:
As the world is progressing, so is the technology and its use. Thus with every passing day, dear dear eyes have all the more new things to deal with. And her eyesight is suffering. In an age like this. Having a specs franchise can be really helpful and profitable.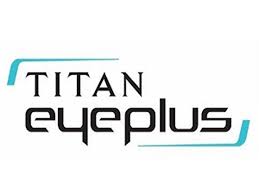 And titan with all its experience, name, and brand value of Tata, Is the most trusted of all. Hence titan eye class is the number one fashion brand of India. Its investment requirement is 30 to 50 lakhs.
Vishal megamart:
In busy around like this. Everyone wants to get everything they want in one place only, so they don't have to wander around different places to get fulfilled their different needs. Hence Vishal Mega Mart is one such hypermarket that will meet all your needs in a single visit. Its franchise requirement includes 30 to 40 lakhs of investment and an area of around 3000 ft.² to accommodate everything people might need and in addition to that you need to hire a big team in order to run such a big store.
Mahindra first choice wheels:
It is the Mahindra group's Second-hand car selling company. It buys and resells second-hand cars and also provides Road service and pick-up service. You can get second-hand cars of multiple brands, in a good condition and at a low rate. Their franchise requirement includes thousand to 1500 ft.² of the area and 30 to 50 lakhs of investment.
Dominos​:         
Dominos is a brand that needs no introduction. It serves all our greetings to the maximum extent. It began in 1963 and never looked back since then. It provides a wide range of pizzas along with some other delicious snacks and beverages.  Opening a full-fledged dining store is not a necessity when you are working with Dominos, as it provides different types of franchising. The investment would be around the classic 30 to 50 lakhs.

Reliance trends:
Reliance is the biggest network of a country and its quality is something to swear by, Whether it be electronics, grocery, networking, or fashion. Its fashion outlet is called trends and it sells a variety of brands like Fig, Avasa,  Rio, network, and fusion to name a few. Its franchise requirements or 5000 to 10,000 ft.² of the area and around 1 to 1.5 crore of capitalism.
Is franchise a better option?
So when we think about someone opening a new business he or she might always wonder which one is a better option, opening the store under their own name or just straight up using an already known name in the market.
Franchise can be both A better and a worse option .
A mutually beneficial, transparent, legally sound franchise can be a far better option than starting a new business under an unknown name when we talk about stores like food and clothing. People always like to go to the place they trust, they know. Hence by opting for a franchise you are giving people the brand they've heard about near them.
At the same time if you are opening a new business and you don't have that amount of investment that you can buy a franchise from a big company, so you might end up going for a small company. Opening a new business and investing your money in small companies is always risky because what is that small company itself end up failing? in tragedies like these one might lose all his or her investment.
Hence If you are thinking about opening a new business you might list all the pros and cons of opening your own business against buying a franchise because buying a franchise can be both boon and a curse and the same goes with opening the business under your own name. But the franchises listed above are the top 10 franchises to have to in India, so they can be trusted by their name.
Do tell us what you think!
 Did we miss something? Come on! Tell us what you think of our article in the comment section.  
Also, do check useful Startup Resources and Tools below and do join our newsletter 📰 for free for more interesting Business Case Studies 💰, Startup knowledge 🚀, and Startup founders podcast 🎙️ delivered to your inbox every Sunday morning.
Do follow us:
Related Articles:
What is Franchise system?
A franchise system is basically an expansion technique used by large or semi-large organizational brands to expand their brands' product and names to different topographical areas without having to invest that amount of money in opening those outlets themselves and also without having the responsibility of handling all those outlets by themselves.