IIM Calcutta is one of the best B-schools in India, and thus undoubtedly it produces not only the business savvy go-getters of tomorrow but also entrepreneurs, those who have the ability to leave a mark on mankind.
Few such prestigious individuals and their now acclaimed start-ups include:
Index:
Rediff.com:
Founders: (Ajit Balakrishnan, founder, and CEO)

Having done his Bachelor of Science from the University of Kerala, he then pursued his MBA from IIMC. He is the 6th batch alumnus of IIMC and started on his entrepreneurial dreams at the early age of 22. His first company was Rediffusion, an advertising firm now known as Rediffusion DY&R. Rediff.com may be known to most of the Indian customers for its email services in the early 2000s. Now it is an entertainment and shopping web portal, Indian news and information hub. Rediff founded in 1995 was also listed on NASDAQ in 2001.
Swiggy:
Founders: (Sriharsha Maiety)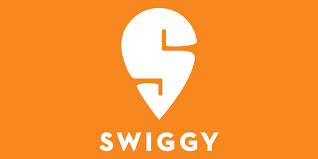 Like most other entrepreneurs on this list, he first did his engineering from BITS-Pilani and then pursued his MBA in finance, subsequently working at Nourma International for one year. Coming from a family of entrepreneurs, he joined hands with his BITS-Pilani mate, Nandan Reddy to from a delivery services company called Bundl, which unfortunately did not work out well for them. Later they joined hands with IIT alumni Rahul Jaimini to form the food delivering company. Started just six years back, Swiggy joined the Indian unicorns in 2018. As of November 2020, it is valued at 3.6 billion dollars. The food delivery service in just a span of four short years was giving tough competition to the likes of Zomato, which was around for a longer time. How it became one of the fastest-growing unicorns of India is primarily based on good management and logistics superiority over its competitors. They built their own fleet of delivery boys, ensuring the speed of delivery even on weekends along with the best customer experience.
Clensta:
Founders: (Puneet Gupta)
The Clensta official website reads, "Waterless Technology is an advanced scientific formulation which is used to develop products driven by sustainability concerns with no use of water while meeting the consumer demands. The mission is to provide affordable hygiene solutions given at any adverse location to anyone anytime." It is a biotechnology company situated in Delhi, has formulated a body wash and shampoo which does not need water as a rinsing agent. Only about 20ml of the spray is adequate to clean a human body. This innovative technology has been accepted by the Army Design Bureau(ABD) and will be used in the service of the Indian army men.
Gradeup:
Founders: (Shobhit Bhatnagar)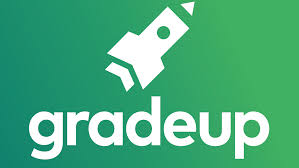 A leading app for the preparation of competitive exams ranging from JEE, NEET to banking sectors, and even UPSC, Gradeup is the brainchild of Shobhit Bhatnagar and co. He is the managerial head of all things business and is committed to bringing quality education to those passionate students belonging from non-metro cities. Services like online classes, weekly mock-test, etc are all provided to the users.
MedGenome:
Founders: (Sam Santhosh Founder and Chairman)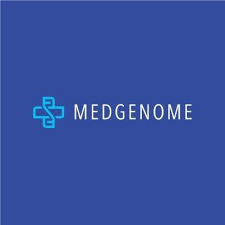 Medgenome is a biotechnology-based company, where they use the principles of genomics and clinical data-driven diagnostics. Sam Santhosh after completing his studies at IIMC started on his path to success by first founding theSciGenom and then its spin-off MedGenome in 2013. He is a firm believer in the power of genetics and genomics, and along with his savvy business tactics, he took his company to the success it has today. Especially in this pandemic situation, we can all appreciate the importance of fast and accurate testing.
Quikr:
Founders: (Pranay Chulet)

This e-commerce website is a hub for selling and buying anything from houses to your old automobiles. Nothing is too trivial to be posted here, people go to the website looking for jobs to promote their small businesses. The website Pepperfry too has linked up with Quikr to join their customer base and resources.
ReNew energy:
Founders: (Sumant Sinha)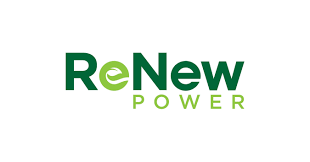 In the current times of climatic crisis and unrest, this is one of the leading renewable energy producers in India. Founded just nine years ago, this is indeed a virtuous venture by Sumant Sinha. The 'About Us' page at their official website states that they operate at a capacity of 10.32 GW of which 5.56 GW is operational. They produce energy via utility-scale wind and solar energy projects. Sinha was a very successful CFO at Aditya Birla Groups, it was during his tenure that the group acquired Idea cellular and Ultratech cement.
Delhivery:
Founders: (Bhavesh Manglani, co-founder)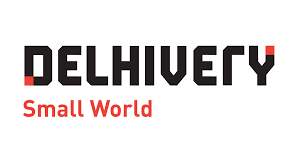 A graduate from IIMC in the year 2008, when the situation was somewhat similar today with respect to financial and employment crisis, founded(with other co-founders) the company in the May of 2011. It is now one of the leading supply chain services company, delivering all over the subcontinent, with a combination of world-class infrastructure, logistics operations of the highest quality. Delhivery has secured an investment of 260 million from investors all over the globe. Currently, Delhivery is a unicorn with a valuation of more than $1 billion.
RenewBuy:
Founders: ( Balachander Sekhar, CEO, Founder)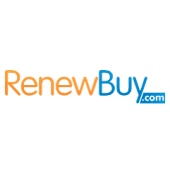 Having both the IIT and IIM tags, Balachander Sekhar, has experience of over 20 years in various FMCG, insurance, and banking companies. RenewBuy lets its customers compare and buy policies with a few clicks and the proper documents. The company also helps the customers to renew policies and find the lowest premiums for their automobiles. The ease of usage and simple interface has helped the company be more popular with its users.
Growthstory:
Founders: (K Ganesh)
Mr.K Ganesh and Mrs.Meena Ganesh are hailed as the couple with "100% startup success". Having met at their alma mater, this power couple individually led various business ventures and worked at many MNCs. Growthstory has been the driving force behind, now well-known names like BigBasket, Bluestone, and Portea medical. Portea medical headed by Meena Ganesh is one of the leading medical care providers in the country right now. They provide hospital-like care from the safety of one's home, a rather invaluable service given the current situation.
Do Share Your Thoughts
Do tell us all your thoughts in the comments section below, we look forward to reading all the comments in the section below.
Also, do check useful Startup Resources and Tools below and do join our newsletter 📰 for free for more interesting Business Case Studies 💰, Startup knowledge 🚀, and Startup founders podcast 🎙️ delivered to your inbox every Sunday morning.
Do follow us: