Lululemon Athletica is an athletic apparel retailer, that sells a variety of athletic wear, including performance shirts, shorts, and pants as well as lifestyle apparel and yoga accessories. The company was founded in 1998 by Chip Wilson and is headquartered in Vancouver, British Columbia, Canada. Lululemon has expanded to sell its products internationally in 491 stores as well as online.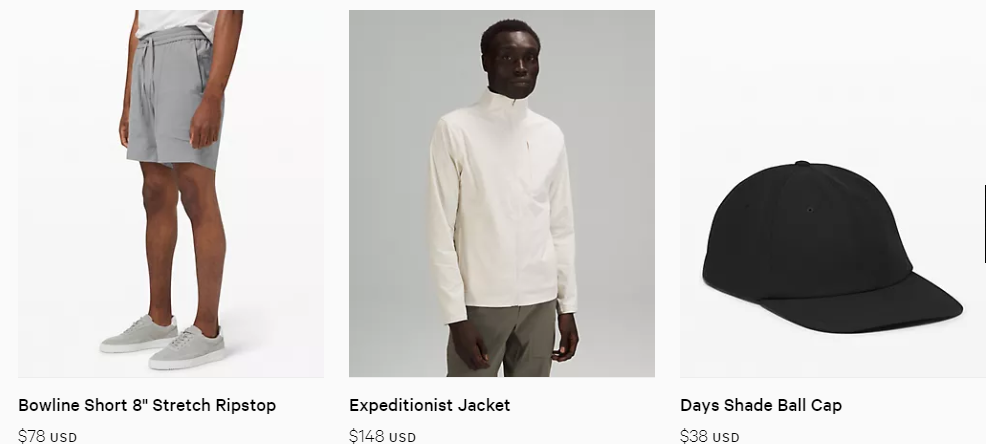 Also, don't forget to try our Android app which contains startup case studies and business book insights, verified business strategies, and no bullshit!!
Index:
How Lululemon works?
Create an account: You first have to create an account by going to the website and clicking on create an account option.
Fill in the information: Then you have to fill in your email address and create the password.
Dashboard: After sign up you will see the dashboard where you will see the "What's new" option by clicking there you can choose whatever you want like gender, category, type, activity, size, etc. as per your choice.
Add to bag: Add to the bag your favorite item and don't forget to choose the size. After clicking on add to bag option you will see a box that will show the item you want with the subtotal option. After that click on view bag and checkout.
Payment: There you will see 2 options checkout or PayPal, it's your choice from where you want to pay, and you just have to fill in some information.
And voila you are good to go!
Business Model:
Key Partners:
Lululemon creates and accelerates change in its industry through partnerships with other brands, NPOs, and industry leaders. Lululemon is partnered with 7mesh Industries Inc. an emerging global brand.
Key Activities:
The company offers clothing such as pants, tops, shorts, and jackets that people can wear during fitness activities such as running and yoga. Besides clothing, the company also sells accessories such as bags, socks, and yoga mats.
Key Resources:
Lululemon includes supply chain management, marketing, and sales management, retail operations, and customer relationship management. To maintain success with its focused demarcation strategy,  Lululemon must continually endeavor to increase the value of the company's sources of strategic competitiveness.
Value propositions:
Lululemon's value proposition is as simple as it is, it is fashionable and functional. Seeing a gap in the market for athletic apparel that serves women, Lululemon launched and grew to massive acclaim.
Customer Relationship:
Lululemon provides its customers with all the services possible 24×7. Lululemon products are so trendy, comfy, and fashionable which attracts many customers especially women. The company also offers customers home deliveries, and sometimes free shipping on some products or on a definite amount. Lululemon also provides policies of the company, FAQs, contact information so that customers will always be in touch with the company. Lululemon also operates social media accounts to interact with its customers such as Instagram, Facebook, Pinterest, etc.
Customer Segments:
The target market of Lululemon is sophisticated and educated women who understand the importance of an active and healthy lifestyle.
Channels:
Lululemon primarily conducts the business through two channels, they are company-operated stores and direct consumers.
Cost Structure:
Lululemon produces the operation and maintenance of distribution in the supply chain of the company. Lululemon always wants to give good and expensive quality products to its customers without measuring the cost.
Revenue Streams:
How Lululemon makes money?
Lululemon does not use a cost-based pricing strategy instead Lululemon uses a value-based pricing strategy when determining the price of their products. Besides e-commerce and digital sales, the company also sells its products to wholesale customers such as health clubs, fitness centers, and yoga studios as a way to enhance its brand image. Other sales revenues include warehouse sales and sales through showrooms and temporary locations. The revenue of Lululemon as of 2020 was $170 million, which includes results from before $500 million acquisition of Lululemon. Also, Lululemon recently introduced the Lululemon mirror which also adds up in its revenue streams.
Lululemon Mirror:
Lululemon mirror is a digital device for the workout which provides a wide variety of workout lessons, music, and personalized data, live on-demand classes, personal training, and much more. Lululemon mirror acts as a normal mirror when not used while working out.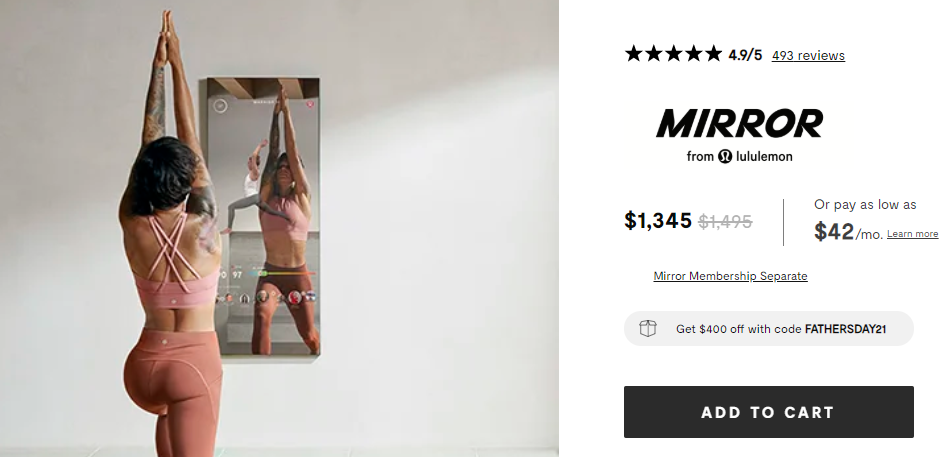 Valuation, expenses, and revenue:
Lululemon's initial public offering (IPO) was in July 2007, raising $327.6 million and selling 18.2 million shares. Lululemon Athletica Inc.'s Initial Public Offering of 18.2 million shares of common stock has been priced at $18.00 per share in 2020. The revenue of Lululemon as of 2020 was $170 million, which includes results from before $500 million acquisition of Lululemon. Now, let us see the revenue graph of quarters of Lululemon: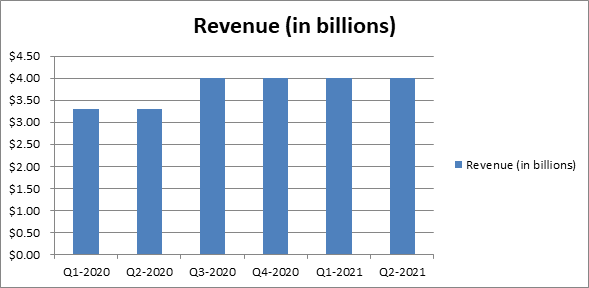 Investor's Details and funding:
The funding of Lululemon was $327 million. The investors of Lululemon are Advent International, Highland Capital partners, etc. Lululemon has invested in MIRROR on October 30, 2019.
Competitors:
Athleta
Under Armour
Finish Line
Columbia Sportswear
SWOT Analysis
Strengths:
Lululemon continuously produces new styles and apparel for its customers.
The company is joining hands with fashion designers to produce new clothing styles and widen its product lines.
There is good advertising and marketing of the brand.
Weakness:
Limited global involvement despite high-quality apparel.
Brand recall is lesser as compared to international players.
Opportunities: 
The world sports apparel industry is expected to increase and grow in the near future.
The market is moving forward by a trend towards healthier, more active lifestyles, with older demographics and women becoming more active and responsible about their health.
Better reach and penetration into emerging economies of the world.
Threats:
The sports clothing industry is highly exploded, with many brands competing, from basic discount brands to high-end fashion brands.
Challenges faced by sports apparel companies include constantly changing fashion trends and styles, tough competition by the competitors, and more price-conscious shoppers.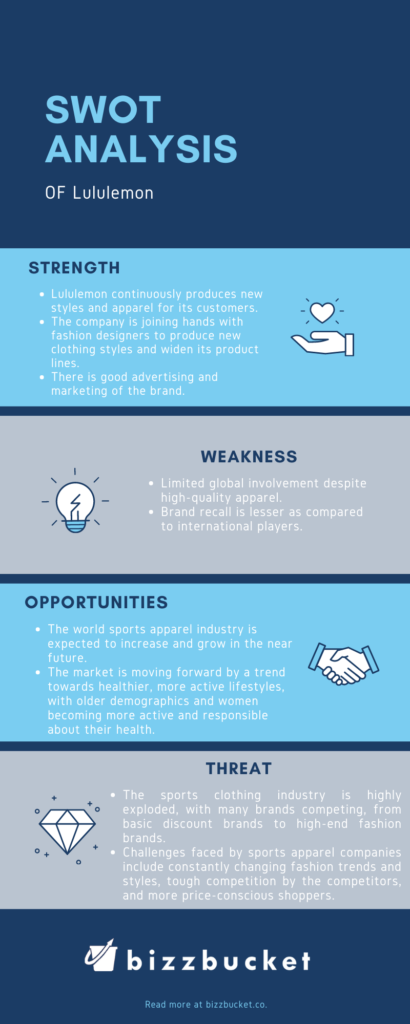 Fun Fact about Lululemon:
Wilson created the name to have as many L's as possible in the company's name so that it would sound western to Japanese buyers, who often have difficulty pronouncing the letter.
"Is Lululemon profitable?"
 The gross profit of Lululemon Athletica worldwide has grown constantly with each consecutive year, between 2010 and 2020. In the financial year 2020, which ended in January 2021, the company had a gross profit amounting to $2.46 billion (USD).
Do Share Your Thoughts:
Do tell us all your thoughts in the comments section below, we look forward to reading all the comments in the section below.
Also, don't forget to try our Android app 📱 which contains startup case studies and business book insights 📚 , verified business strategies, and no bullshit!!
Related Articles:
What is Lululemon?
Saudi Aramco officially known as the Saudi Arabian Oil Company is a Saudi Arabian public petroleum and natural gas company. Saudi Aramco has both the world's largest daily oil production and second-largest proven crude oil reserves, at more than 270 billion barrels of all oil-producing companies.
Who founded Lululemon?
Saudi Aramco is founded in 1933 by Kenneth R. Kingsbury and Abdullah bin Suleiman Al Hamdan and its headquarters is in Dhahran, Saudi Arabia.