Turbo pup: The on-the-go energy bar for your dog. Want to boost the energy levels of your companion. Try turbo pup! The energy bar for dogs. Suppose you are going for a long trek or a picnic with your companion and he looks down. What do you think will lift his spirits? How about a compressed meal in the form of an energy bar for your dog?  
Developed by the couple duo of Kristina Gurrerro and her husband Brandon for their own dog. With a prime purpose to avoid carrying bulk food for them instead bars that provide equivalent nutrition.  
Turbo pup at a glance:
| | |
| --- | --- |
| EPISODE | Season 6 Episode 15 |
| BUSINESS | On the go energy bar for your dog |
| ENTREPRENEUR | Kristina Guerrero |
| ASKED FOR | $100,000 For 10% |
| ACCEPTED OFFER | $100,000 For 35% |
| SHARK | Daymond John |
| BUSINESS STATUS | In Business |
| WEBSITE | turbo pup |
Index:
Founder Story:
Not an easy climb story for Kristina and her dog. Kristina has been a former air force pilot who loved to serve in Iran and Afghanistan. She loves skiing and hiking in her lovely hometown of Oregon.
Her husband being a food scientist by profession, took his passion forward to help develop the product Turbopup with his ingenuity. The product took shape in the couple's kitchen and from there it spread to mom and pop stores far and wide. The product was developed so that Kristina could take a portable, delicious, scrumptious meal for her dog on the long treks and hikes worldwide. 
Did Turbo pup get a deal on Shark Tank?
The pitch started in a pet-friendly fashion. Kristina came into the tank seeking $100,000 for 20% of the company. She started off by explaining the use of her product and what the product is exactly. Next, she goes on to sales which had reached $11,000 in the initial business stages. Sharks are obliged by her military service and thank her for the same. Her attempt is to reach the stores where there are no pet stores currently available and is a great opportunity to expand distribution and availability.
Both the sharks' Mark and Robert backed out because they thought the business had no future. Next came Lori and Kevin who thought that the business had only modest sales. The only one interested was Daymond john who offered her 100,000 for 40%. She countered the offer asking for 100,000 for 35%. Daymond agreed and finally, Kristina struck the deal happily.
What happened to Turbopup after the shark tank?
As per the deal, Daymond finished the transaction with Kristina by helping her make a deal with Pet smart. This most wanted deal helped them to expand into 700 stores around the country making an annual revenue of $1 million. The current valuation of the company is $2 million as of 2021.
The dream for expansion with help from Daymond saw them selling in Petsmart in a couple of months. This engagement allowed them a big boost to pursue even more. The company plans to introduce new flavors like peanut butter in the upcoming months. Revenues at Turbopup :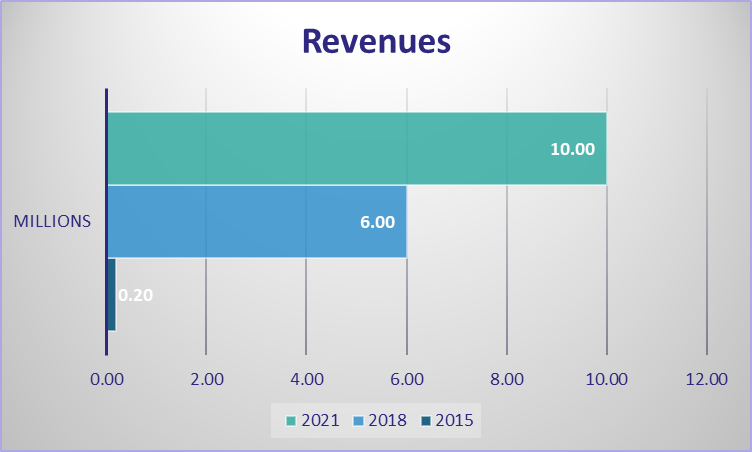 Products:
Turbopup is on the go meal for your dog in the form of a bar.
It is available in the variants of blueberry and roast beef, original and bacon flavors.
Each bar provides 250 calories.
Endorsed by the National Association of Search and rescue as Official food for dogs.
Turbo pup net worth:
At the time of the shark tank appearance, Turbo pup was valued at around $285,000. The product sells a bar for $3.99 online and has an additional $8.00 delivery charge on Amazon. It is sold on other sites like petsmart.com, Walmart, and many retail stores as well.
Daymond's insight into the marker and expansion to 700 stores was extremely handy in growing the business. With additional inputs on marketing and branding strategy, the products were positioned well and with attractive packing to create interest among buyers.
Competitor's analysis:
There are no competitors in this product. It is a new product category and a different product line for dog products.  Other options of bites, treats are available but do not exactly compare with the energy bar for dogs.
Interesting Aspects:
The product doesn't have a website which it sells online but the products are sold in retail outlets.
The product is all-natural, grain-free, and human-grade ingredients are used to make it.
Ideal portable meal for your dog. The K9 meal bar for dogs.
Is Turbo pup still in business?
Starting with 200 stores before the Shark tank episode and post the entry of Daymond, have 700 stores to add to the list. The company has grown its business by satisfying its millions of customers with these 900 stores in US and Canada.
Do Share Your Thoughts:
Do tell us all your thoughts in the comments section below, we look forward to reading all the comments in the section below.
Also, do check our Startup Resources section, and don't forget to join our weekly newsletter 📰 which contains pure startup and business wisdom and no bullshit!!
Do follow us:
Related Articles:
What is Turbo pup?
Turbo pup is an on-the-go energy bar for your dog.
Did Turbo pup get a deal on Shark Tank?
Kristina countered the offer asking for 100,000 for 35%. Daymond agreed and finally, Kristina struck the deal happily.