What is e-commerce?
Electronic commerce or commonly known as e-commerce includes all kinds of trading of goods and services over an electronic network like internet.
In E-commerce paperless exchange of business information takes place using email, electronic fund transfer or any other electronic medium.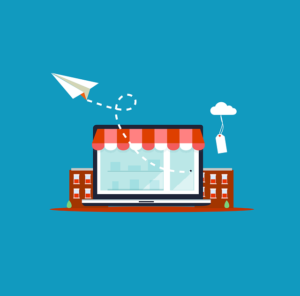 What are the types of e-commerce?
E-commerce companies can be categorized majorly into three types:
Business to business companies (B2B): The companies doing business with each other eg. manufacturer selling to wholesalers or companies like Udaan.
Business to consumer companies (B2C): This category includes businesses that remain directly in touch with consumers while doing business. eg Amazon, Flipkart, Snapdeal, etc.
How E-commerce companies make money?
While talking about the business model of e-commerce companies there are majorly two models which are followed:
Marketplace model:
In the Marketplace model, sellers list their products on websites like Flipkart, Amazon, etc. These companies makes profit on a commission basis.
Here I'm taking the example of Flipkart, they take commission under the term called marketplace fee which includes several fees(mentioned below) which sellers have to pay.
Marketplace fee = Commission fee + Shipping fee + Collection fee + Fixed fee.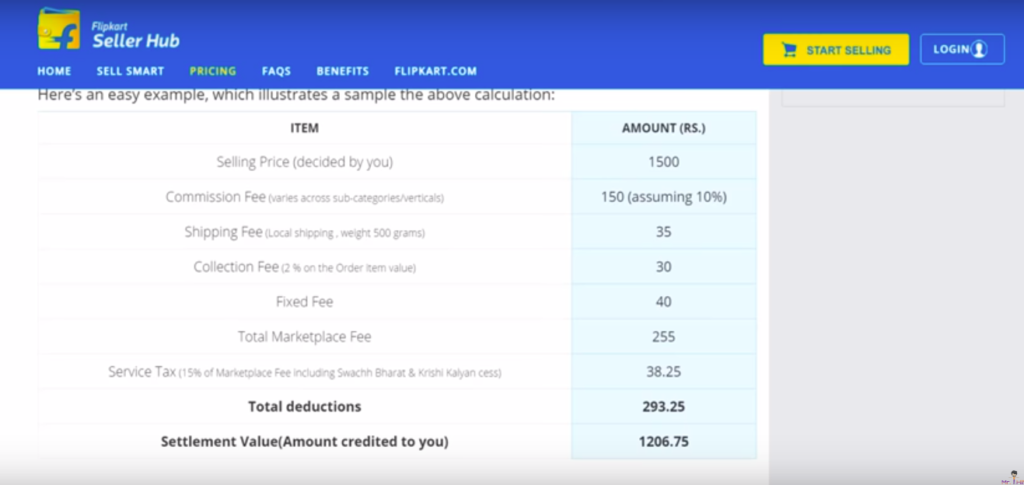 So, in the above example when sellers make the sale of Rs.1500, Flipkart will take Rs.150 as a commission fee, Rs.35 as shipping fee(via their inhouse company eKart), Rs.30 as collection fee( via their payment gateway), Rs.40 as fixed fee which makes the total of Rs.255 on the order of Rs. 1500.
One can say that Flipkart on average takes 15% of total sale which may vary based on category, subcategory, and price.
So, the commission is the major source of income for the e-commerce marketplace but other revenue streams include earning from the advertisement banners on homepage, sponsored product advertisement and exclusive sales of products.
Inventory model:
In the inventory based e-commerce model, companies directly buy the products from the manufacturer then sell directly to the consumer. In this case, companies enjoy more commission from its sale but any kind of damage during delivery or storage will be owned by the company.
Also, this business model is more capital investment and involves more risk with respect to inventory and its management.
Naaptol is one of the Indian companies following this model.
Why the majority of e-commerce companies are still in loss?
While looking at the top everything seems good in the business model of these e-commerce companies but why they are still facing losses?
Let's take the example of poster boy of Indian startups, Flipkart, which got recently acquired by Walmart. In FY 2019, they have reported a loss of about Rs. 3800 crores and in FY 2018 about Rs. 2000 crores even after 12 years of its foundation.
One of the major reasons, in my opinion, is that they invest their profits in acquiring more sales and customers, by providing them with more discounts. Also, a lot of returned products and poor tricks played by Indian consumers while delivering a product using COD(cash on delivery) increases delivery expenses for these e-commerce giants.
Also, the lack of polarity in the business models of these giants also contributes to one of the reasons for their losses.
Currently, to gain some competitive edge from their competition each e-commerce giant is spending its funding amount from its investors.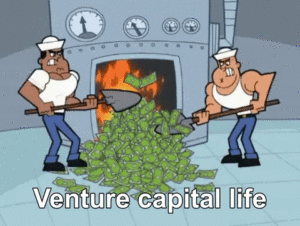 Do tell us what you think!
Did we miss something? Come on!
Tell us what you think of our article on "How does E-commerce business works?" in the comment section.
Want to know more about other innovative business models, do check our section on "Business Model".
Related Articles
How Yulu Works and Makes Money?
How TikTok Makes Money? | Business Model of TikTok
How Ola Makes Money in 2019? | Business and Revenue Model Of Ola
How Swiggy earn in 2019? | Business Model Of Swiggy
How Quora earn money? | Business Model Of Quora
How WhatsApp Makes Money? | WhatsApp New Business Model
How OYO Rooms Makes Money? | Business Model Of OYO Rooms | Story Of OYO Rooms