FlipOutz is the coin game combination of toy and interactive fashion bracelets that were invented by three siblings – Jake, Lachland, and Erin Johnson when they were stuck in a traffic jam.
FlipOutz comes with 2 combinations of random coins of 5 or 2 in bracelets. The best part is that kids can interact online with their coins with personal messages. The kids can track how their coins are being traded across the world. Lachlan Johnson 18 years old, was among the youngest entrepreneurs in the shark tank.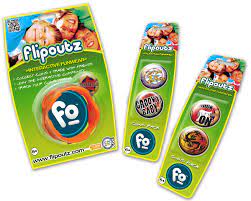 FlipOutz at a glance:
Coin game combination toy and interactive fashion bracelets.
Founder: Jake, Lachland, and Erin Johnson
Asked For $100,000 for 20% at a $500,000 valuation on Shark Tank.
Received $100,000 for 33%.
Index:
What is Flipoutz?
Flipoutz is a children's bracelet that allows kids to customize their jewelry by switching out different coins. Each coin features a different design or character and can be collected and traded with friends. The product was pitched on Shark Tank in season 2.
Founder Story:
FlipOutz is a wonderful combination of jewelry and a toy in one colorful combination. The Johnson children, Jake, 13, Lachlan, 16, and Erin, 18, got this idea during a long car ride home from the beach when their parents asked the kids to come up with a toy they would like (rather it was to stop them arguing with each other while traveling).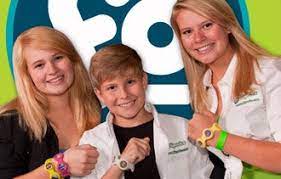 Guess the result was FlipOutz, a silicon rubber bracelet that holds five coins (random coins) with colorful funky designs and truly inspirational messages. The idea is to collect and trade the coins with friends and track them online via the FlipOutz website.
The Johnson family appears in the pitch at Shark Tank while waiting on their patent-pending coin tracking and trading process.
Flipoutz at Shark Tank:
In 2011, the entire family of three Johnson kids with their parents pitched FlipOutz on Shark Tank. The pitch was for a $100,000 investment in exchange for 20 percent equity of FlipOutz.
Mr. and Mrs. Johnson revealed their initial investment of $250K in the business resulted in only $20K in sales for the past 6 months. Barbara and Kevin opted out after realizing their marketing was not that good.
Mrs. Johnson reveals a company is interested in making 25 million coins and 2-3 million bracelets, plus, they'll pay for 30% of the inventory upfront. This opportunity triggered the shark minds to think and grab it. Offers started coming in first with Daymond John.
Mr. Wonderful (Kevin) partners with Robert for the same deal and then Daymond joins too. After some wrangling, Johnson's accept $100K for 33% equity.
What Happened to Flipoutz After Shark Tank?
After Shark Tank, FlipOutz got the most essential marketing boost which led their sales to skyrocket and make it big at the large toy stores. FlipOutz has also reached Toys R Us and Hallmark retail stores.
Further sales continued to increase online with the FlipOutz website allowing children from five different continents to communicate and trade coins with one another.
From 2011 to 2013 business flourished and finally, the Johnsons sold FlipOutz business to Wild Craze Inc., a consumer-products holding company, for an undisclosed sum plus stock in the company. The product is currently available on Amazon for $5.99 for 5 coins and $1.99 for 2 coins still being a craze among kids.
Flipoutz Networth and Revenue:
There was a twist in the shark Tank history itself and now came the "little attitude" version. Shark tank created an idea for a child's version of Shark Tank, where children with creative ideas could pitch their idea with the hopes of building their very own businesses.
FlipOutz business was a profitable business and the kids revealed the manufacturing costs for the bracelets are $0.66 for one bracelet and one coin and sell price for around $5 dollars. That was a whopping margin for every package produced.
On the website, kids and young can write about their coin and attach a message to it, and once the next person who has it can do the same. That was a great idea to personalize the game and it was almost like creating a history for the coins. At the time of the shark tank appearance, Flipoutz was valued at around $300,000.
| | | | | | |
| --- | --- | --- | --- | --- | --- |
| Product | Location | Founded | Employees | Revenue | Status |
| FlipOutz | Carolina | 2011 | 39 | 6.1 Million | Acquired |
Investors in Flipoutz:
Kevin O'Leary is the Mr.Wonderful investor of Shark Tank, worth $400 Million.
In 1998 O'Leary's company Mindscape and Broderbund – with annual sales over $800 million, was sold to Mattel for $4.2 Billion.
Robert Herjavec, the investor owns The Herjavec Group Investments which desires to find, train, and fund entrepreneurs with a net worth of approx. 200 Million
Their follow-on investments in peer-selected companies in the energy, financial services, and large Internet Security Software solutions in Canada.
Daymond John is a Businessman, Investor, and Founder and CEO of FUBU – For us By us, with a net worth of approx. 300 Million. No longer with Shark Tank show now.
Product Alternatives:
Silly Bandz is a similar product (rubber bands) for kids who trade them with each other.
Interesting aspects:
Lightweight Bracelet of Approx. 45.4 grams with 2 or 5 random coins.
Allows kids to wear the coins to express unique artwork or positive messages.
The most interesting aspect, tracking of the coins is relatively easy, there is a 10-digit code etched into the back of each coin that can be input online so the owners can see as their coin is traded across the world.
Kids track their coins on the FlipOutz website. (Unfortunately, this website is no longer active).
Is FlipOutz still in business?
FlipOutz coins are now available on five continents in addition to Toys R Us and Hallmark Stores. In 2013, Johnsons licensed FlipOutz with Wild Creations, a huge online toy retailer and licensee for a large undisclosed sum. FlipOutz even though being currently acquired by Wild Creations is still available on Amazon.
The Johnson kids proved to be a genuine Shark Tank Success story! Now, Lachlan Johnson and her 15-year-old brother have turned their sights on men's fashion with their latest venture called Beaux Up as their second business venture.
Do Share Your Thoughts:
Do tell us all your thoughts in the comments section below, we look forward to reading all the comments in the section below.
Also, do check useful Startup Resources and Tools below and join our newsletter 📰 for free for more interesting Business Case Studies 💰, Startup Insights 🚀, and Startup founders podcast 🎙️ delivered to your inbox every Sunday morning.
Related Articles:
What is FlipOutz?
FlipOutz is the coin game combination toy and interactive fashion bracelets that were invented by three siblings – Jake, Lachland, and Erin Johnson when they were stuck in a traffic jam.
Who founded FlipOutz?
FlipOutz is founded by three siblings – Jake, Lachland, and Erin Johnson when they were stuck in a traffic jam.