Are you tired of carrying around a pocketful of change and receipts? Look no further than CoinOut, the innovative product that caught the attention of the Sharks on ABC's Shark Tank. CoinOut is a revolutionary mobile app that allows users to scan receipts and instantly receive cashback rewards.
With over 1.5 million downloads and counting, CoinOut has become a game-changer in the world of digital finance. Join us as we explore the story behind CoinOut and discover how this groundbreaking product is transforming the way we manage our finances.
CoinOut is a receipt scanning app, where people can scan in-store receipts and get a cashback depending on the retailer. Sounds like a free and easy way to make money, right?
Jeffrey Witten is the founder of Coinout and around the month of February 2016, Witten released CoinOut in the CLOVER app distribution market, where you can get constant feedback while consumers are using it, this is a marketplace for growing developers and is also a cost-effective way in terms of app distribution.
While you can use Google Pay and AppStore to download it for customers, Clover enables the merchants to download the merchant version of the App. Witten has always stated how integral Clover was in terms of developing and expanding their market for their app model.  
CoinOut at a glance:
| | |
| --- | --- |
| Idea | Rewards you real cash for your receipts. |
| Founders | Jeffrey Witten |
| Asked For | $250,000 for 7.5% at a $3.33 million valuation |
| Accepted Deal | Received $250,00 for 15% from Robert Herjavec |
| Sharks | Robert Herjavec |
| Business status | In Business |
| Episode No. | Season 9, Episode 23 |
Index:
Founders Story:
Jeffrey Witten lived in New York United States and completed Law school and made his career path as an Entrepreneur. He explored various systems implemented by retailers and finally, he came up with an idea that turned into a solution for people who were dealing with cash-based transactions.
After receiving his law and a business degree from Columbia University in 2013-2015, he began testing different concepts with local merchants. Finally, he launched his dream organization CoinOut in 2017 January.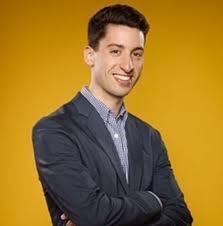 Functionality and features:
From the get-go it was clear that CoinOut tried to pinch the Cash payment market, while people still believe digital payments are the future of the world, many don't realize that cash payments are still huge as a lot of merchants and consumers prefer this way.
Jeffrey then realized that a lot of vendors don't really care about short change and this is how he framed the app. The app provides you a cashback of up to 0.5-0.15 cents on the dollar for every receipt you scan whether it is an in-store receipt or an online receipt. Online receipts are accumulated at the week's end and deposited into your account.
These generally provide you a bit more than the in-store receipts. The app also has badges and bonuses that you can use to get more "free cash" while holding weekly sweepstakes and awards to keep customers interested.
How was the CoinOut Shark Tank Pitch?
This relatively new and innovative App blew up after its appearance on the Shark tank show on February 201. Jeffrey Witten's CoinOut went on the show and eventually secured a $250,000 dollar deal with a 15% equity stake with Robert Herjavec.
This was the turning point for the small app for any app can be innovative but the marketing of such an app was the most important part in getting to the customers and CoinOut had just won a huge lottery in terms of marketing for their App.
What Happened to CoinOut After Shark Tank?
While you might think CoinOut is handing out free money, it's actually the flipside. Coinout's revenue model depends wholly on the number of stores and retailers they can sign up for their app. This is also their USP against competitors in the same market, the scale of chains that CoinOut has signed up dwarfs the other apps with a similar business model.
CoinApp generally charges a fee or a service fee which acts as their main driver of revenue, since they provide a lot of promotions, customers turn up at the same store to get more stuff, and due to this functionality, they charge fees in accordance with the number of customers that reuse their app and enter the same retailers.
Apart from this they also obtained revenue from advertising on their app due to the app being displayed on the Shark Tank show, the popularity soars massively and because of this they are able to gain more consumers day by day and are one of the most famous apps in the App Store and the play store they've also been mentioned in Forbes, Fox magazines.
CoinOut had already transformed its previous business model into a cash-back app and gained a significant user base of almost two million people before its Shark Tank feature aired in February 2018.
According to Jeff Witten, the company's success can be attributed to the app's simplicity, including minimal buttons, the ability to submit receipts from any location, and providing instant gratification by displaying cash back rewards immediately. In May 2021, CoinOut was acquired by IRI, a market research firm that provides data analysis services to major retailers and consumer goods companies.
| | |
| --- | --- |
| YEAR | REVENUE |
| 2019- Quarter 3 | $6.4 Million |
| 2020- Quarter 1 | $6 Million |
| 2020- Quarter 3 | $ 6.5 Million |
Revenue
Valuation and funding:
The Investor of CoinOut is Bill Campbell. CoinOut has raised a total of 2.7 Million dollars in funding over 3 rounds. The Valuation and Latest funds were raised on April 6, 2018, from the Venture-Series round where they raised $1.2 Million dollars, and on March 29, 2019, in which they raised $800K from the same Venture round. At the time of SharkTank CoinOut was valued at $1.6 million.
Competitors of CoinOut:
The competitors of CoinOut organizations are Cash Cow, Ampli, Cashbac, Bee-One, e-Tasku, LogMote, and OmniReceipt.
Is CoinOut Profitable?
Yes! CoinOut is profitable as it is a top 100 IOS app with 55,000 reviews and 4.7 ratings out of 5. As of 2019, three million receipts a month were being scanned. Hence the company's profitability will be pretty high.
This is a developing organization that already earned a revenue of 4 million dollars, as they have collaborated with Shark tank, the expected revenue and net worth of the organization will be high by the end of this year.
Jeff had a great idea that led to a great venture. All in all, this turned out to be a super lucrative venture for the investor as well as the CEO. This could be a good gateway for other receipt apps to follow the same path as CoinOut, but we have to agree that for now, CoinOut stands wide apart from its competition.
Do Share Your Thoughts:
Do tell us all your thoughts in the comments section below, we look forward to reading all the comments in the section below.
Related Articles:
FAQs:
What is CoinOut?
CoinOut is primarily a receipt scanning app, where people can scan in-store receipts and get a cashback depending on the retailer. Sounds like a free and easy way to make money and Witten states that there is an untapped market for cash receipts on which he based his idea upon
Who founded CoinOut?
The Co-Founder & CEO of the CoinOut Organization is Jeffrey Witten. He lives in New York United States. He completed Law school and made his career path as an Entrepreneur.