Start-ups are the backbone of today's culture of innovations and technology not only in the field of technology these have massive effects on the economy of a nation. We have seen again and again that brilliant ideas change the landscape of our lives, they practically change everything, from Jeff Bezos's groundbreaking delivery service amazon which reimagined the way we shop to Steve Jobs's famous introduction of apple's iPhone which kickstarted an era of smartphones.
These are now multibillion-dollar companies that were one day just meager start-ups with only their ideas accompanying and supporting them. Truly fascinating to hear, that today upcoming entrepreneurs need a stage where they can get the platform to be the next big thing in today's market, to build the next Apple or amazon the ones which India's economy truly needs like the ones shown right here:
Index:
Top Business plan competitions in India:
This is a groundbreaking initiative by a community of people whose primary target is to provide the bedrock on which the ideas of the start-ups reach the next level. They primarily engage investors for the brilliant ideas of entrepreneurs which provide the perfect platform for them to showcase their ideas to potential suitors.
Aims of this community:
Engage the community about the budding Indian start-up culture
Enabling investors for different sectors
Provide support for Indian start-up entrepreneurs.
They are presenting the opportunity for entrepreneurs to pitch their innovative tech ideas to a panel of investors and the winner would get the opportunity to build his dream company. There would be cash prizes and other gift packs for all the brilliant entrepreneurs present. So this one is a must one to register and attend.
Investment partners for this competition include prestigious brands like:
ANTHILL
FIPHK
Indian Angel Network
Venture Catalysts
Community partners include –
INDIAGOESGLOBAL
NEXCHANGE
Oddup
ZoomStart
This one is a bit different and the one to watch and truly innovating one, this is actually a green initiative, if any of the entrepreneurs have a green business idea this is the one to enroll for.
Agriculture, forestry, aquaculture, you name it clean air they will provide you with the funds for your idea if it's innovative and ground-breaking enough. This competition will initiate your green thinking like never before like how your idea will impact the climate, the planet, it's wonderful and innovative and very much positive with no negative returns for a cleaner and greener tomorrow. Its mission is to unlock the cleantech potential to better lives and reduce emissions. The best part of this is that they provide you with a free two-day boot camp where professionals guide you to start your very own business.
Its investment support partner is –
EIT, a body of the European union
Some of its success stories include –
Rens
UFraction8
Iron Roots
ClimateLaunchPad India
Agrovisio
They are looking for the next bright mind to enhance the field of green technology and with their beautiful yet concerning recruitment message of "The important thing is to get your form submitted before your Country's deadline", should provide us with the extra initiative to work harder.
Atal New India Challenge is the brainchild of the Atal New Innovation Mission which aims at innovating creators to find affordable solutions to boost the national economy by providing them grants for their noble cause. This competition encourages entrepreneurs to create products from existing technologies to be readily available to common folks justifying a national cause, it also encourages the development of new deep-tech products and commercializing them on the context of the Indian economy. The program offers the opportunity to explore unique and incentivized solutions which will encourage students, researchers or any individual/group of individuals to ideate and design novel solutions.
Boasting an all government investors fund its truly the next pedestal for any start-up to reach the next level, these include—
Ministry of Agriculture and Farmers Welfare
Ministry of Railways
Ministry of Road Transport and Highways
Ministry of Drinking Water and Sanitation
Ministry of Housing and Urban Affairs
Some of the focus areas wanted by this organization are listed as follows –
Climate-Smart Agriculture
Fog vision system for road and rail
Predictive maintenance of Rolling Stock
Alternate fuel-based transportation
 Smart Mobility
Instant Portable Water Quality Testing
Data analysis for water governance
Greywater management
Decentralized Composting
Quality of compost
This competition conducted by the entrepreneurship cell of one of the most premier institutes of the country BITS Pilani which boats one of the most active Entrepreneurship development cells in the country.
Conquest encourages students to engage in the start-up culture, to develop new ideas and innovations, and do something of their own while going through the process of achieving your degree, to truly encourage this culture which is very much rare in this Indian economy. BITS Pilani holds its annual start-up fest, Conquest, which encourages students to bring about their ideas and showcase them in front of a panel of some well-known investors who are willing to pay up to 40 million rupees to kickstart your start-up if your idea is brilliant enough to strike.
Some of the Investors backing conquests are –
Blume Ventures
Lightspeed Ventures
Trifecta Capital
Accel Partners
Uber Technologies
Oracle Stratup Cloud
Future Group FZ LLC
The Top 10 start-ups move to Bangalore for a 10-day accelerator program where they are provided free accommodation and co-working space.
The Top 50 start-ups get mentored one on one by stalwarts from the entrepreneurial world from different verticals like Customer Acquisition, Product Management, Fundraising, UI/UX, Sales, and Marketing.
Transcending the boundaries of geography and time, the Top 15 start-ups then get an opportunity to receive online mentoring over a 6 week period.
These points alone provide the perfect reason to participate with your ideas and blow some minds away.
These are the selected few which I have chosen for the opportunities all the young budding entrepreneurs should look out for this year, hopefully, this will guide some of the most brilliant minds out there looking for the perfect opportunity to prove themselves to the world and to take the next step into realizing their dreams.
Bizzneeti:
Bizzneeti is a national level business conference organized by Colloquium, the business and management cell of NMIMS University. It aims to set in motion an interaction between industry experts today and the change-makers of tomorrow to promote more start-ups. It aims at youth empowerment and maintains the ideology of 'Aatmanirbhar Bharat' by providing young minds an amazing opportunity and motivating them to make a change in society.
This is a platform for young entrepreneurs to battle amongst each other in 3 comprehensive phases on the grounds of their unique ideas and intricate business plans. These all-inclusive phases will test everything to its last detail – idea, originality, research, monetary aspects, economic strategies, feasibility- to weed out the best. At the summit of the event, the best teams get to pitch their ideas to highly accomplished angel investors with the opportunity to grab cash prizes worth ₹55,000.
Owing to the restrictions of the pandemic and keeping the safety of our participants and esteemed guests in mind, Bizzneeti 2021 was held online. For more details of the competition check this post.
Eureka is organized by IIT Bombay students. It is focused on Students and Working Professionals where they can participate and pitch their ideas.
Eureka is open for CleanTech, Core Sciences, Telecommunication, Biotechnology, Web Portals, Electronics, Manufacturing, Service, Entertainment, IT-Software, Retail, Power, Banking/Finance, Hospitality, HRD, Consultancy, Food Processing, Tourism.
Vishishth is organized by IIT Delhi Students. In Vishishth all UG or PG student in any recognized college/university can participate.
Uddyam is organized by S P Jain college. In Uddyam students from any institute working in teams can participate. Commercializing TePP (Technopreneur Promotion Programme) Innovations.
Ventura is conducted by the Entrepreneurship Cell of NIT Trichy. Ventura is open to all Students / Working Professionals/ Entrepreneurs.
These are the categories which they are open for in Ventura: Rural Entrepreneurship, Women Entrepreneurship, Social Entrepreneurship, Biotechnology, Core Science, Telecommunication, Education, Electronics, Manufacturing, Nano Technology, IT-Software, Entertainment, Agriculture, Energy, Health, Biomedical, Web Portals, Consultancy, Food Processing
It's the headliner event of IIIC where students and nascent startups across the country get a chance to showcase their business plans before the industry experts. Best ideas win cash prizes and an opportunity to avail the incubation facilities available with IIIC. To help students and start-ups from IIITA, IIIC will be organising a business plan writing workshop within the premises of IIITA, where students get to know what, why and hows of 'Business Plan Writing'.
Empresario is the annual business model competition organized by Entrepreneurship Cell, IIT Kharagpur in association with International Business Model Competition (IBMC).
Entrepreneurship Cell is searching for innovative and enterprising ideas through Empresario. Empresario'20 provides a platform for students to get excellent professional mentorship from our experienced, varied, and distinguished mentor pool, and to showcase their ideas in front of Venture Capitalists, Angel Investors, and Industry Leaders.
Eximius is among the largest national entrepreneurship summits in India. It stands for excellence! The spirit of entrepreneurship is celebrated in the three-day national summit, at the Indian Institute of Management Bangalore. There is stimulating energy unleashed by the convergence of brilliant minds in an electrifying world of innovation.
Do Share Your Thoughts:
Do tell us all your thoughts in the comments section below, we look forward to reading all the comments in the section below.
Also, do check useful Startup Resources and Tools below(👇) and do join our newsletter for free for more interesting Business case studies, Startup knowledge, and Startup founders podcast delivered to your inbox every Sunday morning.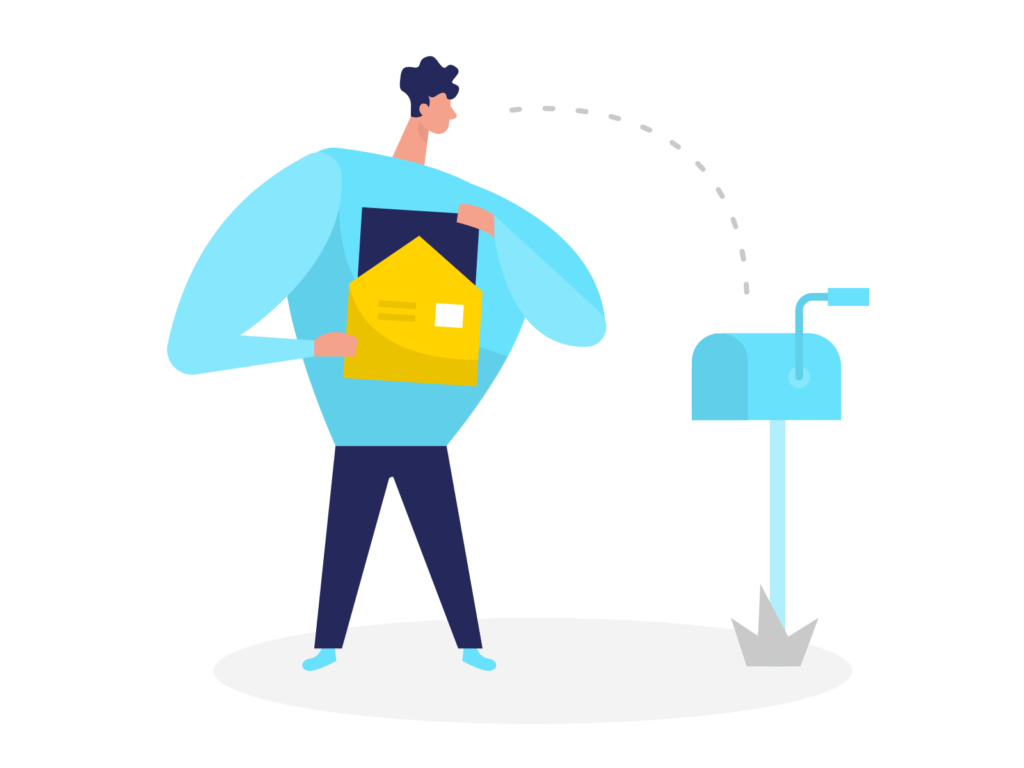 Do follow us:
Also, do comment your college Bplan competition name if it's not listed above.
Related Articles: