Being an actor is a challenging profession. Some actors despite ruling in the Bollywood industry also aspire to reach greater heights into starting or investing in new business ventures.
In my opinion, talent comes with shelf life. However, a business can go on, almost forever. Celebrities realize this fact, and many of them have decided do not to put all their eggs in one basket and secure their future with investments into life beyond showbiz. Their name, fame, and the ready inventory of cash also make a business that much easier to get into, and a new wave of entrepreneurship is not lost on them.
Celebrities have a separate Brand value in Society and while talking about Bollywood celebrities they have a huge impact on the minds of people. Due to their huge impact, many business owners shake hands with them and make them partners in their ventures. This highly reduces the company's overall branding and advertising cost.
Here we are listing the some of the finest brands owned by Bollywood celebrities:
INDEX:
Innsaei Ventures:
Remembering Sushanth Singh Rajput, many people have been throwing light on how he was interested in astrophysics and could talk on varied topics. We know that he was not only an actor but also a National level olympiad winner in physics and loves to do experiments always. So he established a company in 2018 named 'Innsaei Ventures'. The company worked towards exploration and research of multiple verticals in avenues like films, health, education, incubation, virtual reality, and intellectual property. The company aimed at maximizing the potential of technological innovations and distribute its benefits among a wider range of people.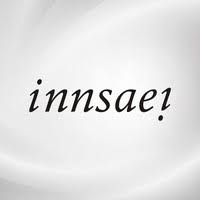 Sushant Singh's second company was Vividrage Rhealityx found in 2019. The company worked in exponential technology, mixed reality, artificial intelligence, and experiential technology in India and around the globe.
HRX:
HRX is India's fitness brand created to tackle 'Puma and Nike' popularity. The brand was launched by Hrithik Roshan in 2013. HR'x' where X represents victory in the sense created logo where nothing is impossible all the way is to go ahead and succeed.HRX retails apparel, accessories, fitness trackers, workout regime, and also healthy mean plans. According to Forbes India report, the HRX journey commenced in 2010.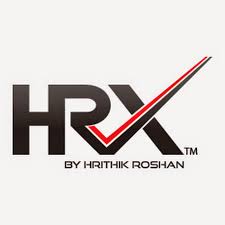 NUSH:
Anushka Sharma is always passionate about her fashion and beauty who is also tried to start a beauty parlor in childhood! Finally, she launched NUSH in 2017, Nush is a clothing label that makes dressing like her as most girls follow her apparel. The brand retails comfortable as well as Anushka's favorite staple wear crafted from cruelty-free fabrics. Also available on Amazon and Myntra.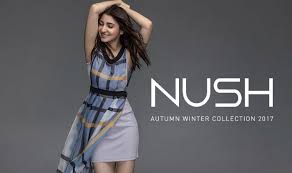 PROWL
Ready to Move Challenge makes Tiger Shroff's to launch Prowl in 2016, Similar to Roshan HRX retails activewear ranging from track pants, t-shirts, joggers, sweatshirts and compression wear." Prowl is like a uniform when you are going to field of fit where you can do anything which is not possible, physically-active Indians who want to be fit and fashionable at the same time"  sentenced Shroff in a statement during the brand launch. It is available on the brand's website and Amazon Fashion.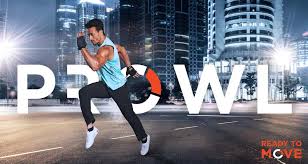 JUST F
Just F is activewear launched by Jacqueline Fernandez in 2018 where it's the logo is Revolve around fitness and Brand just dignified is that's only for women, specially designed for women to workout for all types of women irrespective of shape, length, and sizes to feel comfortable in the gym. The brand is also available in Amazon Fashion.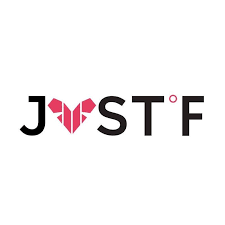 SKULT
Skult is about freestyling it's something like that we all do in a different style which launched by KABIR SINGH 'Shahid Kapoor' in 2016, Skult means "A cult of people who like to do something that is out of ordinary" sentenced by Shahid during launch. This brand is available in Abof, Amazon Fashion, and Online, Skult is India's First Athleisure line of clothing partnered with Aditya Birla Group.

BEING HUMAN
The one brand absolutely needs no introduction on this list is Bajrangi Bhaijaan's Being Human, The Being Human Foundation is Mumbai based charity founded by Salman Khan in 2007 which provides education and health care services for the underprivileged in India. Being Human retails t-shirts, pants, shirts available in Famous e-cart services.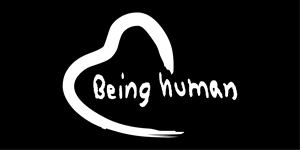 RHESON – High street fashion brand:
Rheson is launched in 2017 by Kapoor sisters Sonam & Rhea Kapoor, The brand name Rheson comes from the combination of Rhea and Sonam's first names and is known for its collection that is designed to be quirky, affordable, and for daily wear.      
"The brand is meant for every Indian girl – no matter her age or her body type. We have always stated that we don't believe in a specific 'target audience' – one should wear whatever makes one happy; age, weight, body type are no bars! Our clothes are for every Indian girl. Period", sentenced by Kapoor sisters. The brand is associated with Shoppers stop and offers a range of chic and quirky western and indo-western outfits.

Ms.Taken – Girls will be Girls
Fashion and Clothing brand by Kriti Sanon launched in 2016 associated with USPL", this brand is for a new age and strong independent girl who love to bend the rules and love to live her own turns" sentenced during launch. Available in Myntra, Amazon, Flipkart, and USPL.

House of Pataudi:
Saif Ali Khan introduced his own line of Indian occasion wear in 2018, "I just love clothes. I have a certain sense of ethnic style in clothes. I feel there is a gap in the market and there are more people who are looking for Indian clothes online. So I talked to Myntra CEO, and we came up with the idea of 'House of Pataudi'", Khan told IANS. The brand's actually popular amongst young Indians for its design and affordable price.

Red chillers entertainment:
Shahrukh is the owner of "Red chillers entertainment" and "Kolkata knight riders". When it comes to being an all-around businessman, one cannot but include Shahrukh khan. The Bollywood king owns 'Red Chillies Entertainment'. The production house behind movies like om Shanti om, Ra.one, and the most recent Dilwale. Shahrukh also owns the IPL team Kolkata knight riders.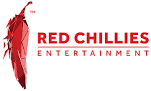 S2:
Shilpa Shetty was then seen launching her perfume S2, invest in the Iosis Spa to become its co-owner, and launch fitness DVDs. Her marriage to business tycoon, Raj Kundra, only furthered her love for business. The couple held a stake in the Indian Premier League's team Rajasthan Royals which, it is believed, they have sold off now.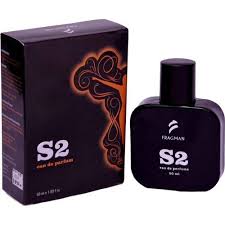 EXCEL ENTERTAINMENT:
As we all know that Farhan Akhtar is the actor and screenwriter, playback singer and television host, Farhan is also the co-owner of a very successful production company which is named 'EXCEL ENTERTAINMENT'. which were founded back in 1999 along with Ritesh Sidhwani Farhan's production house has produced some great films such as 'Dil Chahta hai', DON, Rock on!, Fukrey, KGF and most successful and hit movie which was awarded, Gully boy.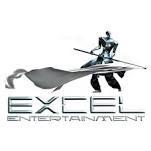 ALL ABOUT YOU:
Deepika Padukone is an Indian actress and producer. She is one of the highest-paid actresses in India. She is also founded her own non-profit NGO called 'THE LIVE LOVE LAUGH FOUNDATION in 2015, Many are unaware that Deepika also owns a clothing brand called 'ALL ABOUT YOU'. Her clothing line offers a mix of western, Indian, and Indo western outfits for women.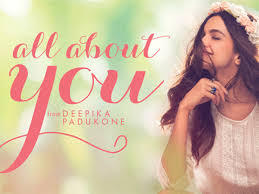 PURPLE PEBBLE PICTURES:
As we knew that now she is an international celebrity, Priyanka Chopra owns her own production called 'PURPLE PEBBLE PICTURES', which aims to produce small budget films and launches new faces in the industry. Two of the production houses' films have also won national awards in 2016 and 2019.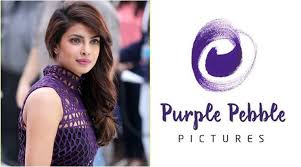 Do Share Your Thoughts
Do tell us all your thoughts in the comments section below, we look forward to reading all the comments in the section below.
Also, do check useful Startup Resources and Tools below and do join our newsletter 📰 for free for more interesting Business Case Studies 💰, Startup knowledge 🚀 delivered to your inbox every Sunday morning.
Do follow us:
Related Articles: