Toutiao was started in 2012 by the Bytedance, the parent company of TikTok, which currently has more than 120 million active users on its app.
Toutiao is not just a simple media publisher where they just publish the articles but here they publish the articles and push them in a personalized way in people's feed. They also claim to be the first media company to use smart Machine learning algorithms to create personalized content for their users.
They majorly use three ways to create content for their app, first is via journalist, secondly, they have also included social media influencers as the content creators and lastly they have also developed some smart bots like Xiaomingbot which create content on their own.
Toutiao also has more than 350,000 individuals and organizations registered under them as content creators which create more than 150,000 articles and videos on a daily basis, which results in 1.3 billion articles read every day.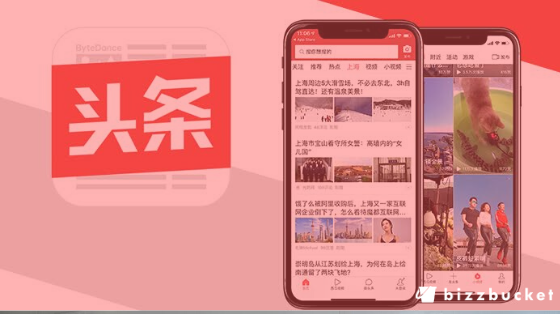 Currently, they have a user engagement of more than 74 min per day which is even 50% more than FB user engagement. Also, they have beaten big tech giants like Google, Fb, Tencent in revenue for an initial period of four years.
With the rise of Toutia and TikTok parent company Bytedance has become the most valued private company in the world with a valuation of more than $ 75 Billion.
The changes that Toutiao is making in the media industry is totally revolution in itself!
Do tell us what you think!
Come on!
Tell us what you think of our article on "The Story of Toutiao by Bytedance?" in the comment section.
Related Articles
Also, check out our Youtube Channel for more interesting Business case studies, Startup knowledge, and Startup founders podcast.(Link)