Have heard of Tomato Sauce, or Barbeque Sauce but did you hear about Applesauce?
Yes, Keisha Smith-Jeremie is the inventor of Sanaia Applesauce who brought us this delightful delicacy. Keisha had already been a career woman and now wished to step into her stint in entrepreneurship. The product is truly a blend of her own native country and childhood memories blended with extremely carefully crafted applesauce.
Sanaia Applesauce at a glance:
| | |
| --- | --- |
| EPISODE NO | Season 10 Episode 2 |
| BUSINESS IDEA | Gourmet Applesauce Made From Baked Organic Green Apples |
| FOUNDER | Keisha Smith-Jeremie |
| ASKED FOR | $150,000 For 15% |
| ACCEPTED OFFER | $150,000 For 25% |
| SHARK | Mark Cuban |
| BUSINESS STATUS | Back in Business (Previously out of business) |
| WORTH AT TANK | $600,000 |
| Buy on Amazon | Buy Now! |
Index:
Founders Story: 
Keisha's first attempt at applesauce was to recover herself from homesickness during her student phase at the University of Virginia, where she was facing the harsh winters and came up with her first batch. She blended her flavors with her childhood memories from the Bahamas – such as Guavas and tamarind fruits. 
Her hobby turned into a passion and wanted to turn it into a business. The first step was to make herself into the Good Food, Great Business front page and her quest for "Sanaia" began taking shape.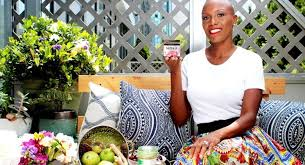 It was not an easy start as Keisha had invested her hard-earned money $500,000 to commence the part-time business. The pilot attempt was worthwhile as she could attain sales worth $40,000 and the unique product found various retail consumers anxious to try it. Walmart was one of the retail chains, where Sanaia found its home.
Now her dream was to grow big and eagerly appeared on Shark tank in 2018. Despite objections to her working full-time while working on the business, overall the Sharks were impressed. Keisha left the Tank with a deal from Mark Cuban of $150,000 for 25%. 
Did Sanaia Applesauce get a deal on Shark Tank?
With 9 months stint in her own business, the inventor of Sanaia Applesauce, Keisha Smith-Jeremie sought an investment of $150,000 investment for a 15% stake. 
To start sharks were inquisitive as Keisha was still working so what's her real interest in the business. She explained the reasons for the family dependency and is now willing to take it full steam ahead. Barbara was the first to offer $150,000 but with a 75% stake which Keisha rejects straight away. 
The sharks enjoyed the product and their exciting flavors, Mark had reservations but knew how to turn around such businesses. Mark made an offer of $150,000 for a 25% stake in the business and she gladly accepted the deal.
Sanaia Applesauce Product Analysis:
Sanaia was truly unique to introduce organic applesauce with exciting flavors destined to create an identity for adults food lovers to enjoy their every unit blended with authentic island flours and real green apple wedges together infused to form the great applesauce.
What Happened to Sanaia Applesauce After Shark Tank?
The deal with Mark appears to be an unfinished business and wasn't finalized. With her own efforts, she could raise $750,000 in funding to bring shape to her business.  Keisha picked the yogurt cup-like packaging to secure the applesauce market. Eventually attained distribution through Walmart and other retailers. Sells 4-pack of Sanaia applesauce of 7.75 oz. jars sell for $19.99.
Unfortunately, Sanaia Applesauce is out of business in 2021. Keisha was forced to stop the production of Sanaia Applesauce in 2020, due to the Covid 19 pandemic. The company's website is still functional but the sales cart displays that products are sold out.
You can buy Sanaia Applesauce from their official website (https://tastesanaia.com/) and also from Walmart stores and Walmart.com. However, sales do not seem to happen. Keisha has now moved on to become Chief People Officer at the fashion house, Tory Burch. She is proud to be a Bahamas girl who is living her American Dream. She is a new member of BET's Future 40 and explains how Women are taking the reigns of entrepreneurship. 
In June 2022, our team received an email from "Sanaia Applesauce" about their coming back to business. We are really happy and excited to see them back.
Hi there,
My name is xxx. I'm the publicist for Keisha Jeremie/sanaia applesauce. Thank you for keeping this wonderful business' story alive! I'm writing with an exciting update about the company.

Like so many small businesses, the new reality brought on by COVID dramatically shifted sanaia off its intended course. The company had to stop production while Keisha identified a new co-packer. After two years of working tirelessly to bring the product back to life, Keisha has officially relaunched sanaia Applesauce. Our Unsweetened and Guava flavors are available for purchase on Amazon. Blackberry and Hibiscus will launch in June.

We really do appreciate your continuing to keep your followers aware of sanaia's story. We would be so grateful if you'd update the information you have on your website. Please let me know if you have any questions for me and/or Keisha.

All the best, xxx
The net worth of Sanaia Applesauce:
At the time of Shark tank appearance, Sanaia Applesauce was valued at around $600,000 after the Mark Cuban deal.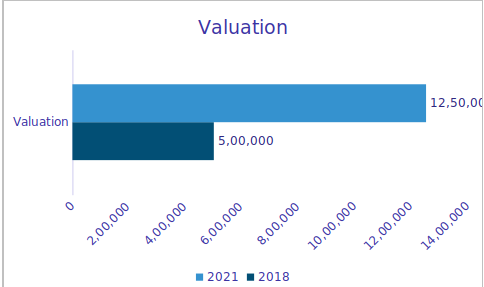 Competitors' Analysis of Sanaia Applesauce:
Some of the competitors in the current market are – 
| | | | | |
| --- | --- | --- | --- | --- |
| Product | Type | Price | Features | Facts  |
| Sanaia Applesauce's | GreenApple with Exotic Fruits – Tamarind , Guava, Ginger and Blackberry | $19.99 | Gluten,GMO free | 6.0 Oz in 4 packs (Glass Container) |
| Dole | All fruits | $2.48 | GMO Free, No Sugar added | 4.0 Oz (4 Cups in Pack) |
| Great Value | Apple | $4.09 | NA | 4.0 Oz (3 Cups in Pack) |
Is Sanaia Applesauce out of business?
Sanaia Applesauce is hardly operational till 2021 as they are present on websites but not accepting orders from its website.  In June 2022, our team received an email from "Sanaia Applesauce" about their coming back to business. We are really happy and excited to see them back.
Do Share Your Thoughts:
Do tell us all your thoughts in the comments section below, we look forward to reading all the comments in the section below.
Also, do check useful Startup Resources and Tools below and do join our newsletter 📰 for free for more interesting Business Case Studies 💰, Startup Insights 🚀, and Startup founders podcast 🎙️ delivered to your inbox every Sunday morning.
Related Articles:
FAQs:
What is Sanaia Applesauce?
Sanaia Applesauce is gourmet Applesauce Made From Baked Organic Green Apples
Who founded Sanaia Applesauce?
Keisha Smith-Jeremie is the inventor of Sanaia Applesauce who brought us this delightful delicacy.