How wonderful it would be if you can get your medical records sitting at home.
PatientBank was an intermediate between the hospital and the patient. They developed a unified medical record system.
Index:
Founder Details
A student of Yale, Paul Fletcher-Hill, came up with the idea when he faced trouble to get his own previous medical records. It was founded in 2015 and the headquarters were based in San Francisco. For receiving medical records involved mailing a formal request to all the hospitals he had ever visited and ended up with tons of papers. 
Fletcher-Hill along with his colleagues wanted the easily accessible and visualized medical records, available to the users in less than 30 days. The name PatientBank includes banks, functions similar to a bank. They keep the medical records were as banks maintain records of transactions.
Funding and Investor Details
Patient Bank has undergone 2 rounds of funding. They were successful in raising a total of $120K by receiving fundings from 11 investors.
Investors
S28 Capital   Paul Buchheit   SV Angel   Elag Gill   Adrian Aoun   Khosla Ventures   General Catalyst   Louis Beryl   Othman Laraki   Data Collective DCVC   Y Combinator
The key motive of the software was to make the healthcare system better. The idea was useful and really transparent giving patients more control. This is what attracted the investors in the startup.
Business Model
At some point or another, the medical records are required by a new doctor, insurance, lawyer or various other purposes. Usually the process of receiving medical records is very manual. Process involves making various calls or visits to the hospital. Even after doing that it's not easy to attain the records before 30 days.
PatientBank eliminated the efforts of visiting the hospital for the individual to get the medical records for the patient. They wished to standardize the whole process. These users had to create an account on the site. Individuals had to provide the required detail- hospitals, primary care doctors, and testing facilities where you've had tests done. After that, all you have to do is sign a digital authorization form to receive the records online.
On the basis of the information provided, PatientBank would send a request on behalf of the patient. No matter in which form the medical records are provided by the hospital through mail or fax, it was digitized by PatientBank. This site also enabled users to store records online or share them for future reference.
Their database had about 2.5 million office contact information in the U.S. which covered more than half of the hospitals. Hospitals in network with the startup signed documents, hence they can't refuse the request for any medical records. This made the working flexible and soon hospitals start to adapt to the system.
Revenue Model
As the EMR services are usually free by the companies. These companies had similar earnings as other websites which are through ads. Pharmaceutical companies would pay the company to display their advertisement on the company software.  Though this was not enough for sustaining the business.
Competitor Analysis
There were many competitors Verilogue, Practice Fusion, Elation Health, Welligent, Epic, Cerner, eClinicalWorks, athenahealth, Medchart, Hello Health, McKesson, NextGen, Core Solutions, MEDITECH, GE Healthcare, Credible, Medisas and Curai.
Verilogue

Verilouge focuses on providing medical marketing research technologies. They allow researchers to listen to doctor-patient dialogues. They are the largest research database. Researchers analyze and evaluate them into data used by the healthcare industry for deeper understanding.
eClinicalWorks

eClinicalWorks vision was the use of electronic medical records (EMR). It provides every information of the patient online like reviewing patient health records, including past visits, current medications, allergies, labs, and diagnostic tests while also managing patient accounts and verifying eligibility for services. Patients can also send messages to doctors, view lab test results, and also set reminders of appointments.
Medisas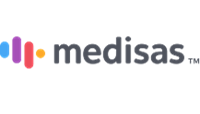 Medisas cloud-based system for doctors and nurses to reduce medical errors. It recorded necessary information regarding shifts, patient transfer, and discharge overall helping the hospital to stay organized.
Failure Analysis
The process of assessing medical records is very complex. As the request for information kept increasing, it became difficult for the company to consolidate the records into a single, shareable, up-to-date medical record for each person. They reached to them in the form of fax or through the mail. Difficulties keep arising as different doctors used different formats and content and some even had wrong details. Healthcare facilities have no standardized medical records. Even the largest record vendor failed to simplify this.
Market PatientBank entered already had a lot of competitors. Many already existing health tech companies were in the market for them to beat. Their attempt to provide medical records online is not new to the world.
Though their product had a market need. But the product made them run out of cash. There was no revenue model for the startup to generate profit. Cash is the king to keep going. Most of the startups are able to bring in great ideas but forget if it would be profitable or not.
Possible Fixes
Their end shows that they lacked market research. Founders thought their requirements would be the same as the public requirement. Though they were able to solve a problem, they created one for themselves. If they would have researched the idea, they would have known why other companies weren't able to overcome it. As the work took its pace, they couldn't manage it. Investment in a skilled team of workers would have done the deed. They were highly unprepared, and the pivot of the startup lost its direction.
Though they had a good network with hospitals. If they would have come up with a good revenue model to sustain which comes with a lot of hits and trials, patience and commitment; the result would have been different.
Do Share Your Thoughts
Do tell us all your thoughts in the comments section below, we look forward to reading all the comments in the section below.
Also, do check useful Startup Resources and Tools below and do join our newsletter 📰 for free for more interesting Business Case Studies 💰, Startup knowledge 🚀, and Startup founders podcast 🎙️ delivered to your inbox every Sunday morning.
Do follow us:
Related Articles:
What was PatientBank?
PatientBank was an intermediate between the hospital and the patient. They developed a unified medical record system.
Who founded PatientBank?
A student of Yale, Paul Fletcher-Hill, came up with the idea when he faced trouble to get his own previous medical records. It was founded in 2015 and the headquarters were based in San Francisco.