Will you ever have your drinks when it is hot especially your Beer? Definitely not right.
That's why Bottle Keeper made a handle that does the job of keeping your beer cold.  It's made of stainless steel and is insulated with neoprene and padded. The BottleKeeper enables to hold a beer glass bottle by keeping it cool and prevents accidental breakage too.
The ingenious product allows unscrewing the bottom of the steel holder to allow the beer bottle to be inserted. To top it, it holds the bottle in place and has a handy bottle opener.
Index:
Founders Story:
Adam and Matt both are Arizona natives were chilling at the beach on a hot day, when he was handed over a beer in plastic cups in a few minutes the golden nectar was hot and the beer's taste could not be enjoyed.
Adam and Matt both held Bachelor of Science in Molecular and Cellular Biology. Matt also had a Degree in Business Administration.
Both started wondering why not the same stainless steel water bottles that keep water cold cannot be utilized for beer bottles that's how the concept of BottleKeeper came into existence. The duo set up CamCal Enterprises LLC, BottleKeeper's parent company. Once the prototype was drafted, they sought their funds through crowdfunding and did get a patent for their product also.
Cam Cal enterprises saw its initial growth with CEO Adam and COO was Matt to promote their BottleKeeper venture into a large-scale business.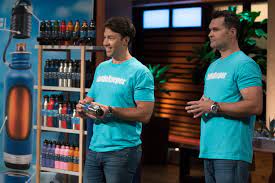 SHARK TANK PITCH:
The duo Adam and Matt stepped into the shark tank episode to seek an investment of $1,000,000 (1 million) at 5% equity. This was one of the highest investments sought at the shark tank. Guess the duo successfully got the $1 Million for 5% equity with $2.50 Royalty with a clause until $2 million is repaid.
Matt Campbell and Adam Callinan shared out samples with chilled beers to the Sharks, while seeking $1 million in exchange for a 5 percent stake in the business, which launched in 2013.
Do you believe it was $1 million, yet that's true? Kevin was shocked and stated, "very aggressive, even on shark tank. Is the valuation 20 Million?".
The duo was quick to justify their sales figure to second their valuation. Callinan explained BottleKeeper had done over $1 million in sales in the previous 10 days, reached $2 million in the previous 30 days, and made $20 million in a period of 3 years.
Lori states!!! "Wait. Reel it back, say it again, slower," an awestruck Greiner requested the entrepreneurs to repeat their significant sales numbers.
Both clarified the current need was for an influx of capital to scale their business as over 3,000 U.S stores were on the waitlist. In the last 12 months, the business grossed $0.9 million and netted $400,000 as revenues. They did spend a large sum on shutting down knockoffs and on marketing expenses.
Kevin started with a conservative estimate of $250,000 for a 10 percent stake and a $750,000 credit line on 11% interest. Guest judge Alex Rodriguez proposed another offer: $500,000 for a 20 percent stake and a $500,000 line of credit at 11 percent interest. But the duo didn't want to give that much stake.
The twist came in when Mark whispered in Lori's ear. "That was interesting," Greiner stated and made an offer to BottleKeeper for a deal of $1 million for a 3 percent stake and a royalty of $3 per unit until $2 million is recouped.
Duo countered $1 million for a 3% and a royalty of $1 per unit until recoup of $1.5 million is done.
Cuban shares interest if they stay at 5% and with a few more back and forth among the sharks and founders, comes the final offer: Greiner and Cuban both in it together at $1 million for a 5 percent stake and a $1.50 per unit royalty to be paid until $2 million are recouped.
The cousins have been convinced to seal the deal. Lori jokes that's what you get for giving beers and Cuban added how come I always drink myself into spending 1 million?
What Happened After Shark Tank?
Adam Callinan and Matt Campbell began their production and set up their website and guess what they generated a staggering $20 million of sales within a span of three years. With a huge waitlist of over 3000 Online US stores wanting to sell the product in-store the time was right to infuse capital to scale up the production and distribute them in the brick-and-mortar retail segments.
The product excelled in the market and doing very well and reached 100 million valuations.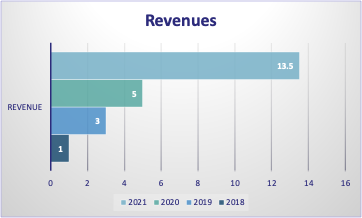 BottleKeeper has extended its product streams from BottleKeeper, CanKeeper, PintKeeper, Accessories, and many more bundled offers to entice. They also started with customized prints on their products.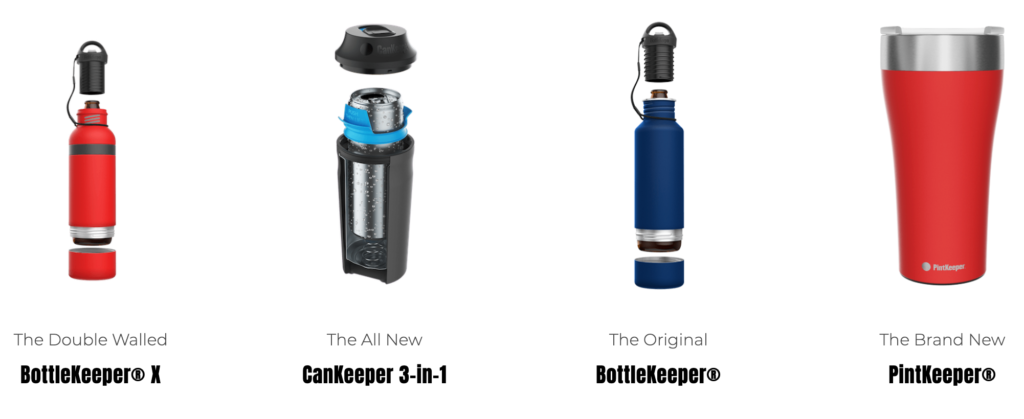 Investors in the company:
Lori Greiner is the QVC Queen with more than 120 patents and marketed 800+ products. The net worth of $150 million.
Mark proudly Dallas Mavericks, Micro solutions. Has invested in more than 50+ Shark tank Deals. A net worth of $4 billion.
Competitor's analysis:
Some of the competitors are -Cool things (Australia), Engadget, Digitaltrends, Zemanta.
Interesting facts:
1. Maintains your Beer colder for a longer period with insulation and protects from damages.
2. The Standard 12 Oz fits almost more than 50+ beer brands bottles in its shape.
3. The product comes with an inbuilt bottle opener and has a bottom that can be opened to place the beer bottle inside.
4. Perfect Gift for beer-loving friends. One can engrave the bottle with their custom-made print to deliver as a unique gift.
Is the company profitable?
BottleKeeper has been in business and successfully performing and to top it they made $13.5 Million in revenues this year. Their own website is well set to conduct business and great products displayed on – BottleKeeper® | Fancy Schmancy Insulated Bottle & Can Coolers
Do Share Your Thoughts:
Do tell us all your thoughts in the comments section below, we look forward to reading all the comments in the section below.
Also, do check our Startup Resources section, and don't forget to join our weekly newsletter 📰 which contains pure startup and business wisdom and no bullshit!!
Do follow us:
Related Articles:
What is Bottle Keeper?
Bottle Keeper is made of stainless steel and is insulated with neoprene and padded. The BottleKeeper enables to hold a beer glass bottle by keeping it cool and prevents accidental breakage too.
Who founded Bottle Keeper?
Adam and Matt both are Arizona natives were chilling at the beach on a hot day realize the problem of decreasing the coldness of bears and have started to work around it and finally came up with Bottle Keeper.