The process of raising funds start from day one itself, initially, cofounder starts with their own money and later raise money from friends & family. If everything seems fine in the venture, cofounders start searching for
Angel Investors
and
Venture Capitalists
to raise a bigger amount.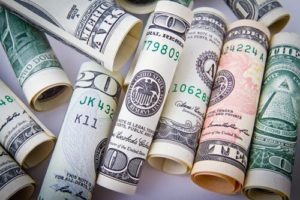 Let's start with basic questions that come to the early-stage founders and answer them one by one:
---
What is Bootstrapping in Startup?
Why it's important to raise money for Startup?
Startups are high-paced companies that are built to scale fast. Without startup funding, lots of startups die out in the initial days itself, while only a few of them survive by bootstrapping.
In the current scenario, a lot of startups compete with almost the same products and services, therefore, it became essential to raise money to hire key staff in marketing, sale, technical and PR teams.
---
When to raise money for a startup?
In the initial days, founders pivot a lot on their idea so that they can find a perfect market fit. Founders have the ability to pivot until they ran out of money.
When your product/service has a perfect market fit and some decent traction to showcase, at that time you can start looking for fundraising options. Also, as a co-founder, you should have a proper vision and market domination plan during the time of fundraising.
---
What is Equity?
Equity can be compared with a circular cake in which initially you have about 100% of it but its value was not exposed. But later on when you take external funding your cake valuation increase and you give away a small piece each time in exchange for funds.
With this after each round of funding your owned cake percentage decrease, like when Amazon was started in 1994, Jeff Bezos owns 100%, but currently, he owns about a 12% stake in Amazon.
---
How much to raise?
As a co-founder, you should aim to raise an amount that pushes your venture to profitability so that you never have to raise again. But sometimes you may need a follow up round to fuel your future operations.
Also one should raise an amount with a specific plan in their mind like how much to raise, for what period of time and to fulfill what needs.
---
What are the Different Stages of funding?
Funding Stages are like ladder rungs in which the bottom-most is called Pre-seed Funding where majorly cofounders invest their own personal money, above which is Seed Funding where angel investors participate in this round and most companies in this round are valued in between $3 million – $6 million(21 crores – 42 crores). The seed funding round is followed by Series A, B, C, and so on.
In Series B companies majorly are valued at about $30 million to $60 million, at this stage investors push money to take the business to the next level and also try to increase market reach.
In the direction of Series C companies majorly achieve the valuation of about $100 million and trying to push themselves towards IPO(Initial Public Offering). The businesses reached at this stage already are quite successful and with this investment, they try to expand with new products into new markets.
Later series rounds generally are made to have great anticipation before IPO.
---
What is an IPO?
Initial Public Offering or IPO is generally another way to raise more money from a large number of regular people. After IPO company sells stocks on the Stock market where a large group of people buys and sells shares.
IPO is also another way to sell restricted stocks (stocks held by investors & founders before IPO) as they are allowed to make money by selling stocks, only after getting verified by the government which is possible through IPO.
---
What is Crowdfunding?
Crowdfunding is a concept where a large number of people can fund a startup/project even with a small amount.
Crowdfunding can either be equity-based or non-equity based.  In equity-based backers receive shares in exchange for money pledged while in non-equity backers have other benefits apart from receiving shares.
The most famous crowdfunding platform include
Kickstarter
 and 
Indiegogo
.
Oculus VR
is among the most known venture in the list of crowdfunding space, Oculus launched its Kickstarter campaign in 2012 to raise money and aims for about $250,000 and surprisingly ended with a fund of about $2.4 million. Later Oculus was acquired in 2014 by Facebook for about $2.3 billion.
---
Do tell us what you think!
Did we miss something?
Come on! Tell us what you think of our article on "
Basics of Funding
" in the comment section.
Also, do check useful Startup Resources and Tools below(👇) and do join our newsletter for free for more interesting Business case studies, Startup knowledge, and Startup founders podcast delivered to your inbox every Sunday morning.