Revenue of ITC:
In FY 2011 ITC made a revenue of about INR 260 billion which smoothly increased up to INR 555 billion in 2017.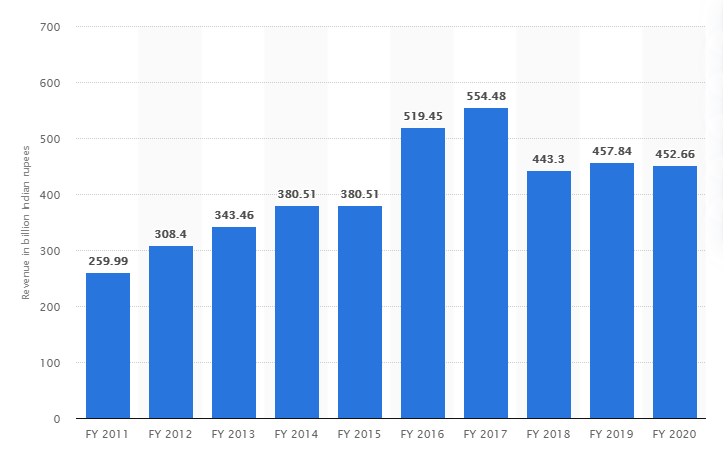 Also, do check useful Startup Resources and Tools below(👇) and do join our newsletter for free for more interesting Business case studies, Startup knowledge, and Startup founders podcast delivered to your inbox every Sunday morning.
Related Articles
FAQs:
What does ITC stands for?
ITC was started in 1910 at Kolkata in a rented space under the name of the Imperial tobacco company. They renamed their company a lot of times whenever they want to enter into a new product line like in 1970, they renamed Indian Tobacco Company Ltd and in 1974 to I.T.C LTD and finally to ITC Limited in 2001.