Where are the old sweaters or scarves that your grandmothers used to make when you were a child? Doesn't life go on and we forget about the love and tranquility and serenity in those things?
What if I told you a lady from America has fused the charity with her very own business, she is none other than Sarah Oliver the owner of Sarah Oliver Handbags…nowadays there is no one in society who cares about their elders today. But what if we could cherish them with these handbags.
The additional features are that the O-shaped design on the front is actually a brooch that can accompany any dress on the go. These bags are soft to touch and are knitted by wool and the love of the oldies the people who work here range from 60 to 90 and above.
The handle is made from steel. Putting all of their hands to work the production gets a mighty speed they make 3 a week and 4000 handbags and purses annually that is a major feat!
Sarah Oliver Handbags at a glance:
Handbags knitted by senior citizens.
Founder: Sarah Oliver
Asked For $250,000 for 20% at a $1.25 million valuation on Shark Tank.
Received $250,000 for 30% from Robert Herjavec, Lori Greiner, and Kevin O'Leary.
Currently out of business.
Index:
Founders Story:
Don't go by my age read more to find out…. When Sarah was a small girl her mother used to take her to the old age home nearby and she used to meet the old people who were the grandparents of others.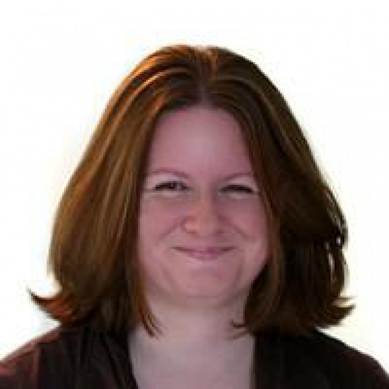 When she grew up she decided she would like to do something for the community. Then she started to look for the various skills these people had and generated a business that touches the customer's hearts. Their main aim was to empower one of the fastest-growing segments of our population with passion and purpose. 
What happened to Sarah Oliver Handbags at Shark Tank?
Sarah Oliver entered the shark tank with a clear-cut view of a new business model for her Purlettes+1 (Hector) and pitched her product to be a handbag made from wool by senior citizens for a price of $250,000 for 20% of the company. She started by explaining the importance of a handbag for women and how senior citizen contribution increased its significance.
Currently being only 7 of them, it was evident by the feedback that they loved working in the company, and Sarah, would love to do this more often which left the sharks intrigued by the connection of employees with their products. Lori was the first one to make the deal by saying "It's so touching to me it almost brought a tear to my eye. In today's society, we don't value the elderly and you have given them something to value about.
Robert stated, "I'm in it as this product touches the hearts of the consumers, it just blows up". But Kevin after a deep analysis of the company finally agrees to 2,50,000 and 30% of the company because he wanted a 10% minimum. Finally, Sarah agrees to the deal and signs off. Kevin, Lori, and Robert invested in Sarah Oliver Handbags business.
What happened to Sarah Oliver Handbags after Shark Tank?
In 2017, it was reported that the labor department had paid a special visit to the manufacturing site and found that each of the elderly was given $17 of pay for something that was manufactured at a cost of $47 and sold at $225. This caused her to shut down.
Revenue Model:
Sarah Oliver Handbags costs $47 for each unit to manufacture but are available for sale at $225 for 1 Bag which is a whopping margin. The Shark tank deal significantly benefitted the business at the product's start but with the surprise visit by the labor department, it was sure that the business will be closed down. They later found out that the product was being marketed and sold in stores like Amazon but still elderly getting paid very little. During its lifetime Sarah Oliver handbags have gained 1.9 million in sales.
Product Analysis:
Like Sophie is offering Shoulder handbags and Crossbody handbags.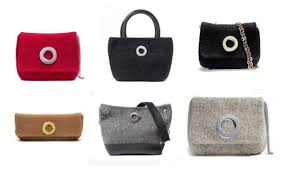 Sarah Oliver handbags are hand Made by Senior Citizens from the San Francisco bay area. Also known as "The Purlettes" or more accurately "The Purlettes + One".
Sarah Oliver Handbags net worth:
Status currently is OUT OF BUSINESS. Sarah and her team looked at various options to mitigate the problem, but at the end of the day, it was impossible. Even today, you might end up finding a few bags for sale on the Sarah Oliver Handbag site, but the company is gone.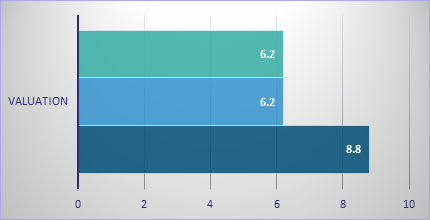 Is the company profitable?
The company is not profitable as of now. The labor department estimated the number of elderly in the country of the USA would increase from 50 to a 98million in the next 5 yrs which worried the labor department who found out that Sarah Oliver Handbags was paying the elderly $17 only for each piece. This was not fair and led them out of business.
Therefore, had to shut down an unfortunate ending for something America truly cherished and loved handbags.
Do Share Your Thoughts:
Do tell us all your thoughts in the comments section below, we look forward to reading all the comments in the section below.
Also, do check useful Startup Resources and Tools below and do join our newsletter 📰 for free for more interesting Business Case Studies 💰, Startup Insights 🚀, and Startup founders podcast 🎙️ delivered to your inbox every Sunday morning.
Related Articles:
FAQs:
What is Sarah Oliver Handbags?
Sarah Oliver Handbags are soft to touch and are knitted by wool and the love of the oldies the people who work here range from 60 to 90 and above.
Is Sarah Oliver Handbags dead?
Sarah Oliver Handbags had to shut down an unfortunate ending for something America truly cherished and loved handbags