The investors that feature in the British reality television show are stylized Dragons. All the Dragons are well-established entrepreneurs and mostly market leaders in their respective industries.
The Den offers the Dragons and their businesses tremendous publicity and the featuring entrepreneurs as mammoth shareholders.
This article is going to cover all the current and previous Dragons that have featured in the show.
Index:
Peter Jones:
Peter David Jones CBE is the most popular Dragon among entrepreneurs and viewers alike. He started his entrepreneurial journey with a tennis coaching school in his teens which was followed by a computer manufacturing business that failed.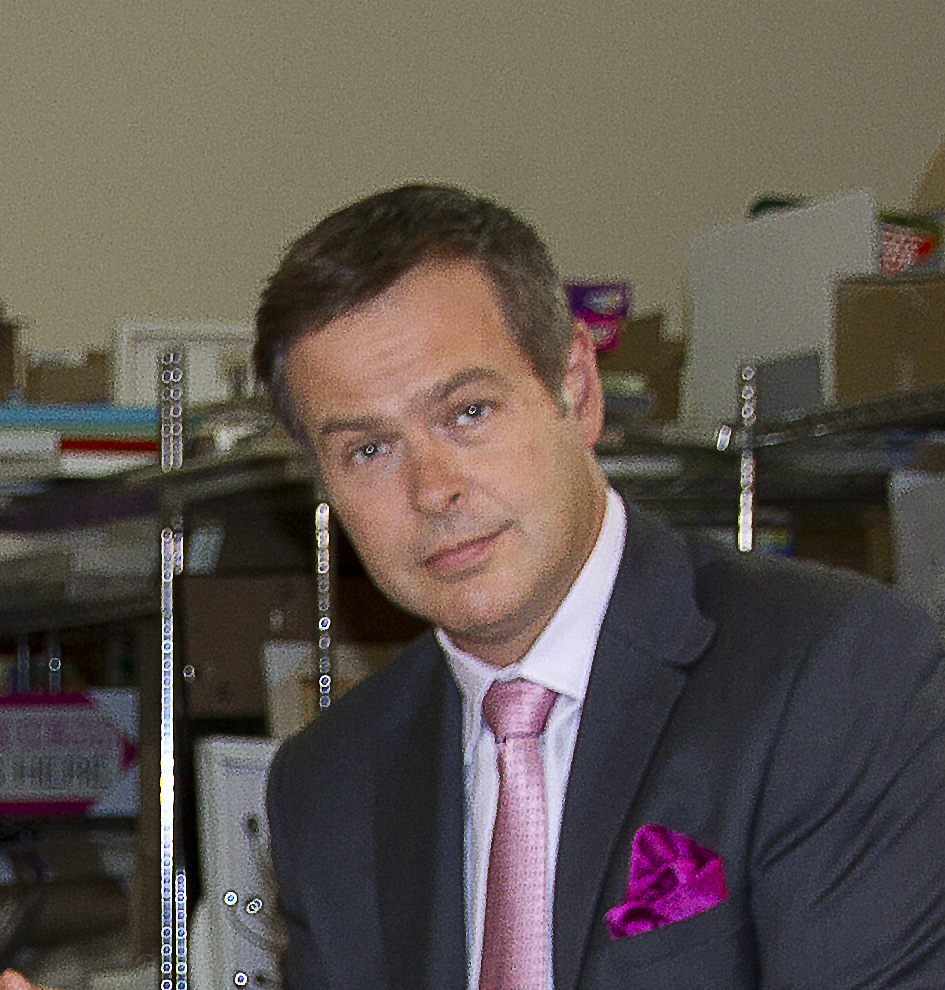 After this, he set up Phones International Group through which he earned a good (ridiculous) amount of money. Peter's other successful ventures include Red Letter Day and the Peter Jones TV production company.
Some of the most successful businesses in Peter's Dragons' Den portfolio are:
ACCENTUATE
ACTIVE AWAY
ALF TURNER
BARE NAKED FOODS
BRANDPATH
HANNA SILLITOE
LANDSCAPES FOR LEARNING
PARTNER RETAIL SERVICES
TINY BOX
ACTIVE AWAY
BLADEZ TOYZ
DRINKS BAKERY
HOPE & IVY
LEVI ROOTS
INSPIRE TO ASPIRE EVENTS (ITAE)
WONDERLAND MAGAZINE
ALF TURNER
BOOT BUDDY
EXPANSYS
JESSOPS
LOCALISED
REMINISCENCE PODS
YOGIYO
Deborah Meaden:
Deborah had a clear vision of owning her own business from a young age. Leaving school after O-Levels, she pursued business studies and, at just 19 years old and with limited funds, bravely launched an import company specializing in glass and ceramics.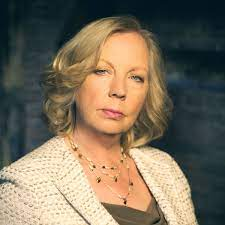 Despite securing exclusive rights, her products started appearing in other stores, leading her to walk away due to financial constraints. Undeterred, Deborah ventured into other enterprises, including managing a franchise for an Italian clothing company and operating a prize bingo concession.
With her expertise in the leisure and retail sectors, she joined her family's amusement arcade business, gradually rising to become the Managing Director of Weststar Holidays, where she transformed the company into a provider of top-notch UK family vacations for over 150,000 people annually.
Some of the businesses in Deborah's Dragons' Den portfolio are:
Mood Bears
Solar Buddies
March Muses
Toddle Born Wild
Getfussy
thelittleloop
Whisky Me
Hope & Ivy
Rehook
The Drinks Bakery
The Drinks Bakery
Dock & Bay
Touker Suleyman:
At the young age of 18, Touker embarked on his retail career after a false start in accountancy. He ventured into a joint venture within a leather factory and swiftly established a clothing manufacturing enterprise, becoming a supplier to renowned British high-street brands.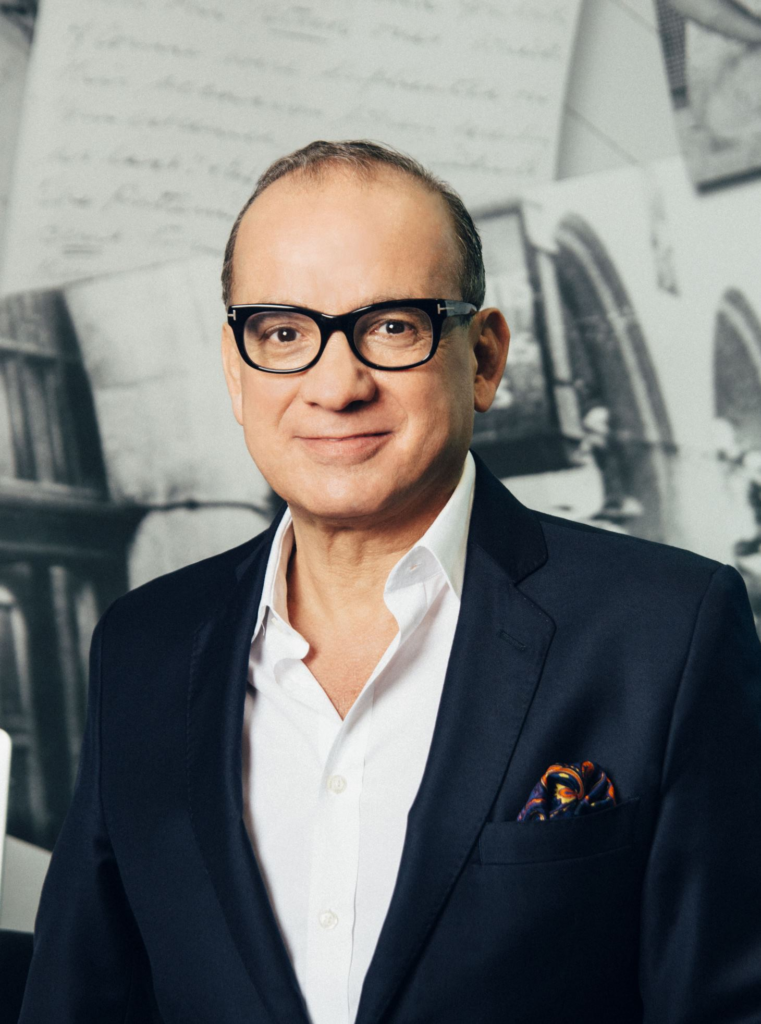 Touker's journey has not been without challenges. During the 1980s, auditors uncovered significant debt within one of his ventures, forcing him to secure £2 million within a mere six weeks.
Unfortunately, a last-minute investor withdrawal led to the liquidation of the business, compelling him to start anew. Undeterred, Touker built a thriving international clothing manufacturing company that remains at the core of his business endeavors.
As a serial entrepreneur, he actively supports and invests in seven retail and commercial property ventures, while also displaying a keen interest in nurturing start-ups by backing several small British companies.
Touker's Dragon ventures include:
MyBaker
Tuk Tuk Chai
Huxley & Cox
Low-Profile Holdings
The Good Egg Company
Swifty Scooters
Mister Smith Interiors
Boardroom to Boudoir
Dock and Bay
LUX FIX
Sara Davies:
From an early age, Sara had a clear aspiration to pursue a business career. Growing up in a family where her parents owned a decorating store for over three decades, she was deeply ingrained in the world of entrepreneurship.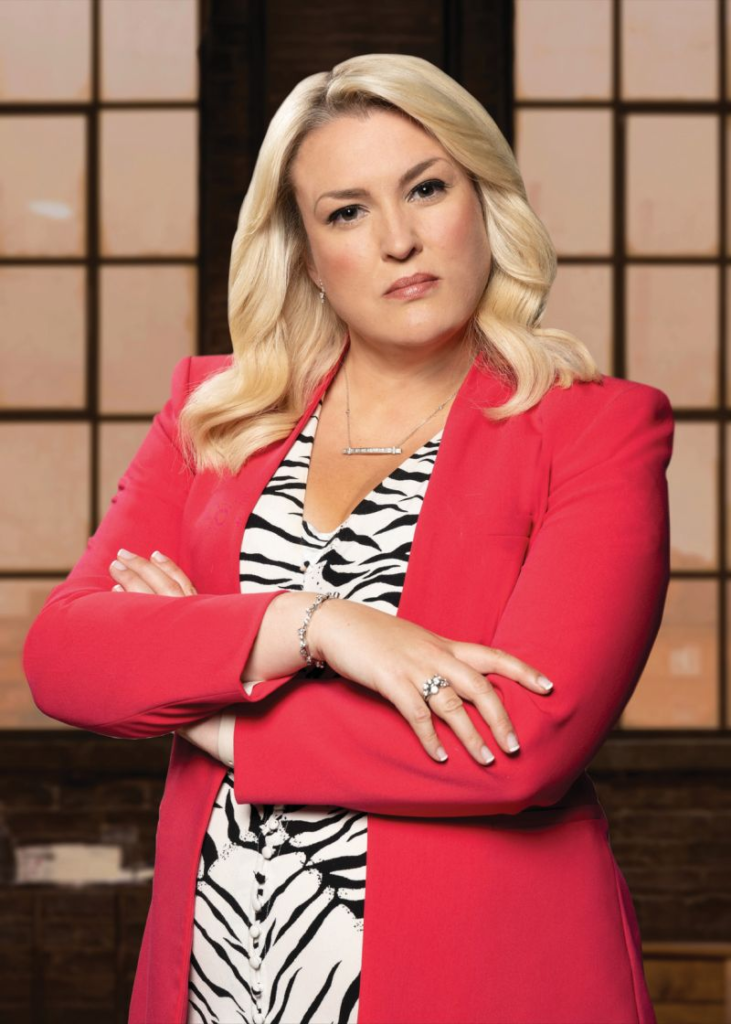 The store held significant importance in her life, with her mother readily assisting decorators even during late hours. Assisting her parents as a child provided her with valuable lessons about money and the fundamentals of running a business.
While her sister took over the family business, Sara chose a different path. Upon discovering a market gap during their university years, she founded Crafter's Companion, which has now evolved into a global retail enterprise employing over 200 individuals worldwide.
Throughout her journey, she embraced exciting opportunities, taking her products and demonstrations to TV shopping channels and exploring remarkable locations, all while building a dedicated community of crafters and offering support to numerous individuals. 
Sara's investments from the show include:
Crafter's Companion.
Just Bee Drinks
Azoomee
Mindful Chef
G-Hold 
Pouch
LoveKeepCreate
The Noisy Book Company
WeCoffee
Slappie Limited
Steven Bartlett:
Renowned for his diverse skill set, Steven Bartlett excels as a speaker, investor, author, content creator, and the host of Europe's leading podcast, 'The Diary of a CEO.' In 2021, he achieved significant success with his debut book, 'Happy Sexy Millionaire,' topping the Sunday Times bestseller list.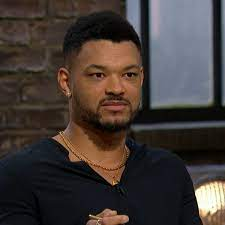 His investment ventures include board membership and investments in Huel, the UK's fastest-growing international e-commerce company, and advisory roles in Atai Life Sciences, a biotech firm dedicated to combating mental health disorders.
He also invests in blockchain technologies, biotech, space exploration, Web 3, and social media. Making history as the youngest-ever Dragon, Steven joined the cast of 'Dragon's Den' in January 2022 for Series 19.
Some of his Dragons' Den holdings include:
Cheesegeek
Piddle Patch
The Little Loop
The Healing Company
Smile Time
Frida Roma
Theo Paphitis:
Born in 1959 in Cyprus, Theo has established a vast business empire spanning multiple sectors, including retail, property, finance, and consumer goods. Despite leaving school at 16 without qualifications due to dyslexia, he began his career as a filing clerk at Lloyds of London brokerage.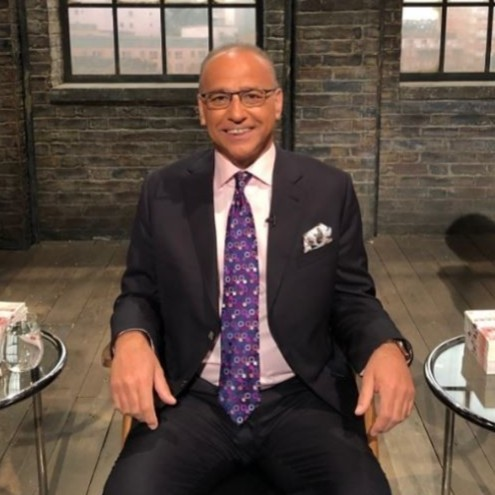 Realizing that filing was not his forte, Theo transitioned to work at Watches of Switzerland, where he discovered a deep passion for retail. He later seized an opportunity to re-enter the insurance industry in a customer-facing role, gaining invaluable experience in finance and property.
Returning to the retail sector, he successfully rejuvenated prominent high-street brands such as Ryman, Partners the Stationers, Stationery Box, La Senza, Contessa Lingerie, and more recently, Robert Dyas. Additionally, in 2005, Theo and fellow TV Dragon Peter Jones acquired and revitalized Red Letter Days, selling it in 2017.
Some of Theo's many partnerships include:
Boux Avenue
Red Letter Days
Robert Dyas
La Senza
Silverlink Clinics
Intense Menswear
Paragon Childcare
Prestige Nursing
Highway Care
Hamilton Gas Products
Duncan Bannatyne:
Duncan Bannatyne, a prominent entrepreneur, was born on February 2, 1949, in Clydebank, Scotland. With diverse business interests encompassing Health Clubs, Hotels, Media, TV, Stage Schools, Property, and Transport, he gained fame through his role as a business angel on BBC's Dragons' Den.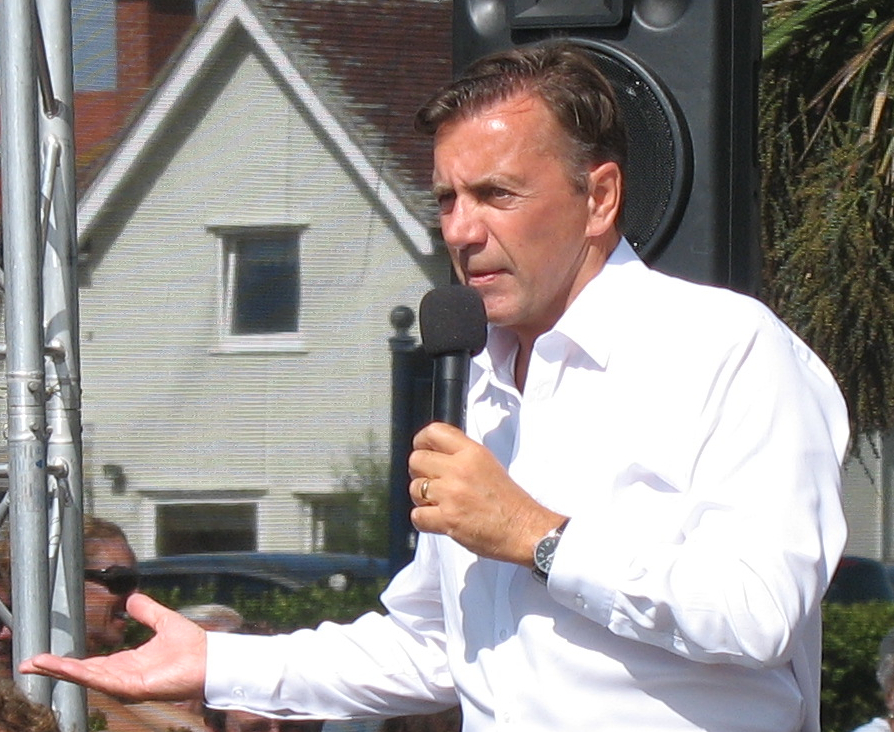 As an accomplished author, Duncan has written seven books, including bestsellers such as "Anyone Can Do It" and "Wake Up and Change Your Life."
He has revitalized well-known high streets names like Ryman, Partners the Stationers, and Stationery Box, while also making successful forays into the care home industry.
Duncan's philanthropic efforts and advocacy for causes like children's welfare and anti-smoking initiatives have earned him recognition and the Order of the British Empire.
Duncan's Dragon endeavors include:
RKA Records
1st Containers
Yo! Sushi
Lifespan
Sensible Plate
Driver Hire
Climb Online
Razzamataz
Travelwrap
iGlove
Tej Lalvani:
Tej, renowned for his leadership in transforming Vitabiotics into a prominent and innovative global nutrition company, brings astute business expertise and a fervor for brand development to the Den.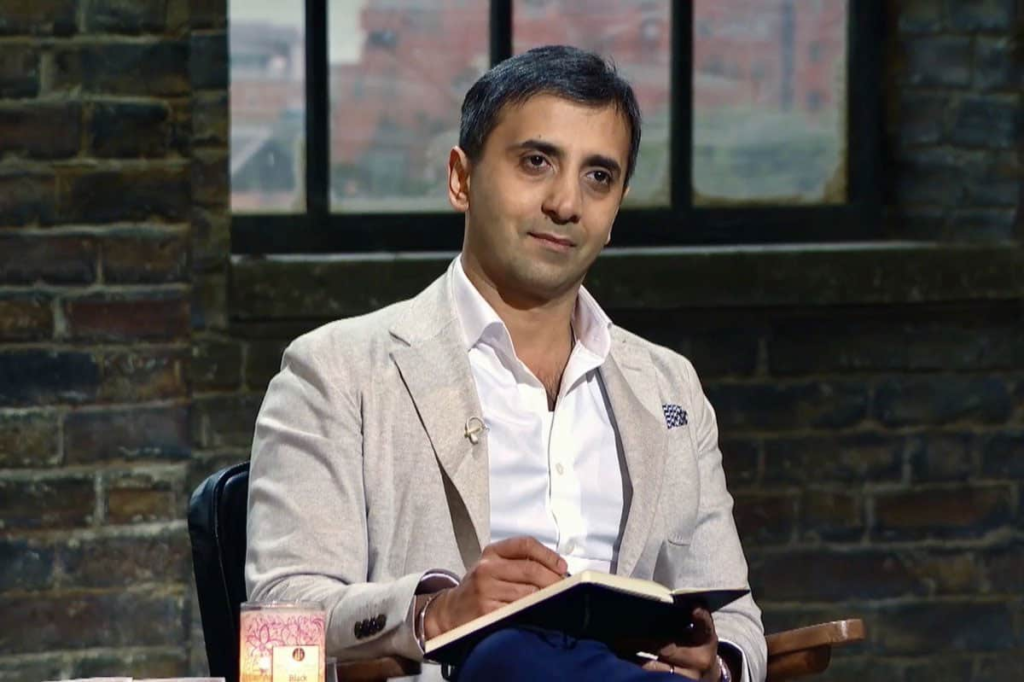 Established in 1971 by his father, Professor Kartar Lalvani, Vitabiotics has experienced remarkable expansion under Tej's guidance, successfully distributing its products in over 100 countries.
With Professor Kartar Lalvani continuing as Chairman, Tej, as head of the family enterprise, oversees an annual turnover of £300 million, renowned for manufacturing top-selling UK vitamins like Wellwoman, Perfectil, and Pregnacare.
The company has received prestigious awards, including Boots' Supplier of the Year and the Queen's Award for Innovation. Tej's early involvement in every aspect of the business combined with his creative talent for product design and marketing, has contributed to Vitabiotics' success.
Beyond his professional achievements, Tej actively supports educational campaigns, and health awareness initiatives, and also manages a property investment business with his wife in London.
In his leisure time, he indulges in his passion for music, playing various instruments, and spending quality time with his family.
Tej's portfolio consists of the following:
Hanna Sillitoe
Rheal
Look After My Bills
NitNOT
Wool Couture
TEA+ Drinks
Nestor
Splento
ShakeSphere
Matchstick Monkey
Sarah Willingham:
Sarah Willingham, born on December 21, 1973, grew up in Stoke-on-Trent with a strong fascination for business and food. Even at a young age, she was captivated by household brands and the way they permeated people's lives.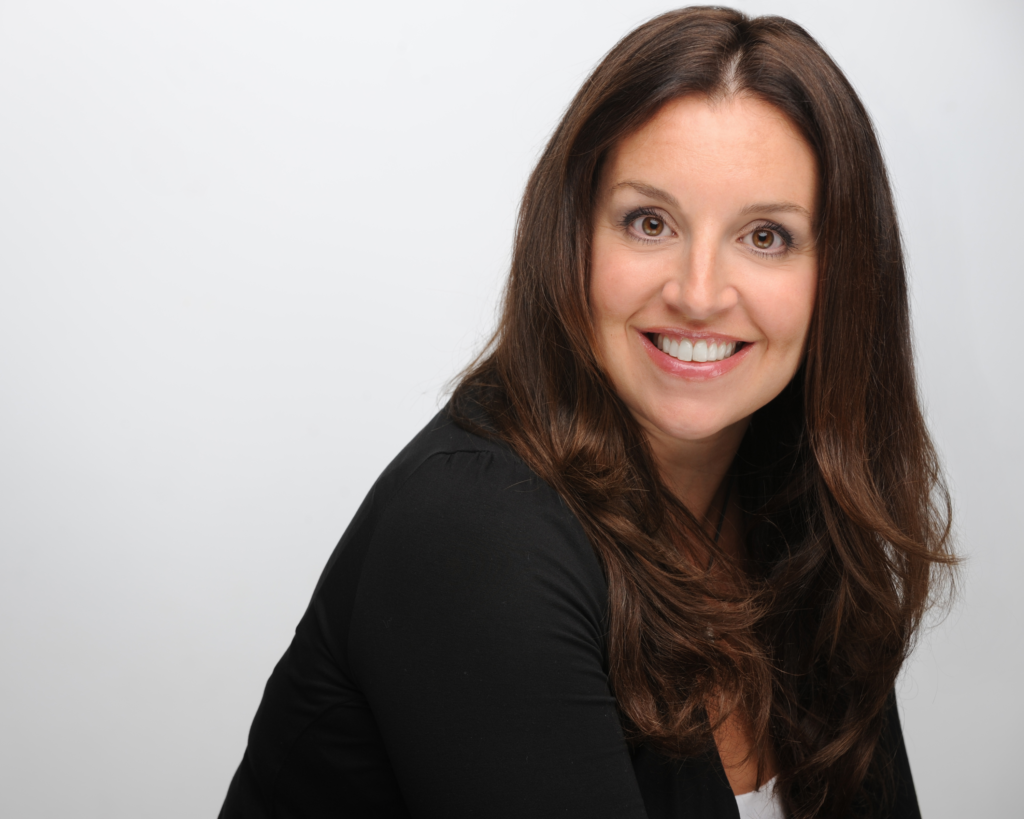 At 11, she started working as a paper round delivery person but soon realized it wasn't the most lucrative path. Determined to pursue her passion for the restaurant industry, she began working in restaurants at just 13 and instantly fell in love with the environment.
Sarah's passion for business and food led her to earn two business degrees in the UK and France. She then gained valuable experience working with prominent high-street chains like Planet Hollywood and PizzaExpress.
In 2003, Sarah saw an opportunity to create a chain of Indian restaurants, but her business plan was rejected by PizzaExpress executives. Undeterred, she took matters into her own hands and secured financing to acquire The Bombay Bicycle Club.
Sarah's vision and business acumen propelled the restaurant chain to become the largest and most successful of its kind in the UK, demonstrating her knack for identifying innovative business concepts and fostering rapid growth.
Sarah's Dragon upstarts include:
Mak Tok
Craft Gin Club
Grounded Body Scrub
Cocofina, Vitiliglow 
Sublime Science
Piers Linney:
Piers Linney brings a wealth of personal and professional experience to the table, encompassing diverse roles and perspectives in entrepreneurship, technology, and small and medium-sized enterprises.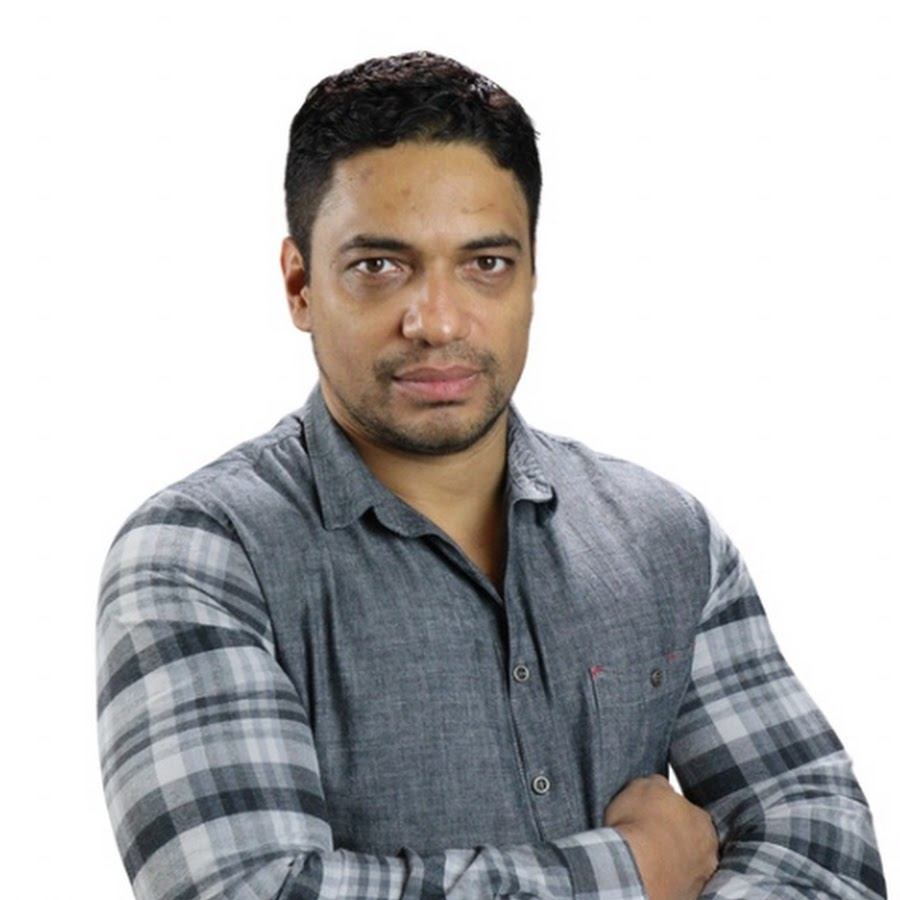 His journey has been marked by both triumphs and challenges, positioning him as a respected advocate for these sectors.
Piers firmly believes in the potential for value creation through partnerships between small innovators and large enterprises, despite the inherent difficulties in aligning objectives, culture, and timelines.
As an adviser, he actively supports such collaborations and also lends his expertise to select scale-up companies, guiding them in their pursuit of organic growth and acquisitions.
Piers' contributions have been recognized through various accolades, including his role in facilitating substantial financing support during the Covid-19 pandemic.
From his upbringing in a Lancashire mill town to his early entrepreneurial ventures, his passion for entrepreneurship has remained unwavering.
Linney's notable investments were:
Wonderbly (Lost My Name)
POW Energy Water
Big Motoring World
Wool Couture
Make it Social
Plexus Cotton
Airponix
Always Riding
Quiksee
Perfect Party
James Caan:
James Caan is a successful entrepreneur and investor who founded Hamilton Bradshaw, a company based in Mayfair, London. Established in 2004, Hamilton Bradshaw specializes in buyouts, venture capital, turnarounds, and real estate investment within the UK.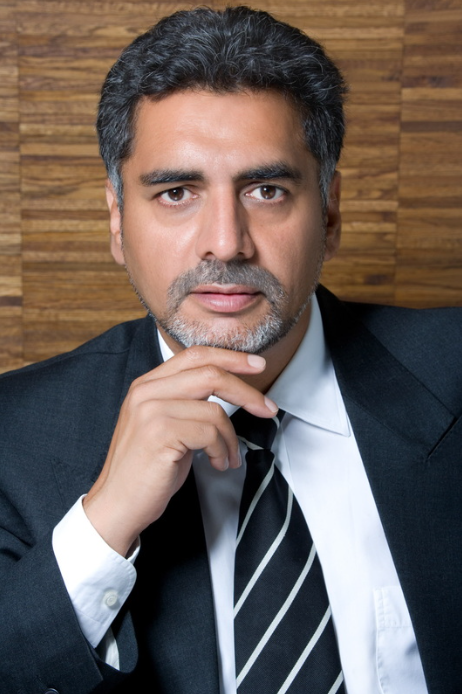 At the age of 16, James embarked on his entrepreneurial journey with little money in his pocket. However, he possessed a great deal of ambition, self-belief, and a strong work ethic, which he considers essential for achieving success in any endeavor.
He decided to start his own recruitment business and founded Alexander Mann. Starting from scratch, James built Alexander Mann into a successful recruitment agency.
The agency's location in the prestigious Pall Mall further enhanced its reputation and positioned it as a high-end business. James's dedication and entrepreneurial skills propelled the growth of the company.
In 2002, James made the decision to sell Alexander Mann for a remarkable £95 million, marking a significant milestone in his entrepreneurial journey. This successful exit allowed him to explore new opportunities and further his business education.
In 2003, James attended the Advanced Management Program at Harvard Business School, which provided him with valuable insights and knowledge to expand his business endeavors. Subsequently, he founded Hamilton Bradshaw, a recruitment investment firm.
Today, Hamilton Bradshaw is recognized as an industry leader in the recruitment and investment field, with a diverse portfolio of businesses. The firm's annual turnover exceeds £500 million, highlighting James Caan's ability to create and manage successful ventures.
James Caan's Dragon investments include:
Chocbox
Hamilton Bradshaw
First Foods
Hanover Park
My Lookalike
Rapstrap
Black Ruby Bakery
Umbrolly
The English Cream Tea Company
Autographer
Glass Balustrade Company
Other Dragons include:
Kelly Hoppen
Hilar Devey
Jenny Campbell
Nick Jenkins
Richard Farleigh
Rachel Elnaugh
Simon Woodroffe
Dominic Byrne
Darryn Lons
Andrew O'Keefe
Social Links:
Do Share Your Thoughts:
Do tell us all your thoughts in the comments section below, we look forward to reading all the comments in the section below.
Also, don't forget to try our Android app 📱 which contains startup case studies and business book insights 📚 , verified business strategies, and no bullshit!!
Related Articles:
FAQs:
Who are the Dragons and what do they do?
The investors that feature in the British reality television show are stylized Dragons. All the Dragons are well-established entrepreneurs and mostly market leaders in their respective industries.
Who is the most popular Dragon in Dragons' Den?
Peter David Jones CBE is the most popular Dragon among entrepreneurs and viewers alike.