How surreal would it be to chat with a childhood friend or a stranger at a campfire while sitting at home?
Convrge made it possible. This Social media app would take away your loneliness usually experienced in VR games. Besides being so different, why Convrge couldn't emerge as a leading startup?
Founder Details
The product was developed by Shawn Whiting and Hayden Lee. They met each other at Virginia Tech and then shared an apartment in Nashville. They lived and worked together.
They both were working together to create something in virtual reality. This made them rely on connecting through Skype and Google hangouts. But then something occurred to them, they created a social VR app to talk, conVRge. They wanted to have a meaningful interaction online and a better understanding of VR technology while interacting through VR itself.
Competitor Analysis
Major competitors of Convrge were Altspace, VRChat, Surreal and Riftmax. These apps had an equivalent features as convrge with few other added functions.
AltSpaceVR
AltSpaceVR was well known and running smoothly for users having chat functions, shared browsing, and video watching, including Netflix streaming. Most notable feature which made it different and creative from others was allowing others to add little games and custom chat rooms through web codes.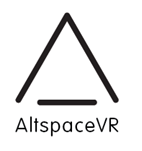 A platform created by Graham Gaylor and Jesse Joudrey for multiplayer VR games. Players create their own worlds and avatars in this app.

Surreal was even more advanced, they allowed users to make their own virtual scenes. In this VR experience, users could control the avatar through the headset; use voice and their hands. The experience was made even more realistic.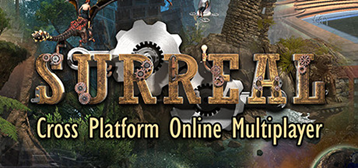 Business Model
Convrge put light on Social Interaction in virtual reality which was never seen in the industry. Instead of using real bodies, they created cube-like avatars heads which could be any character like Mario, Pikachu, or one of the Teenage Mutant Ninja Turtles. They stick to minimal viable products. The Avatar system was extremely simple, a box-like floating head with your own head movement in the social forest.
The model was basically Reddit inspired; from the main homepage, people could visit an area like subreddits. The motto for users to experience a welcoming space like a real-world social affair. They designed a fantastical nighttime campfire within the woods', most cozy environment to take a seat and chit-chat in.
The experience wasn't just limited to campfire could also be a treehouse, a dance floor, or a lounge. This application especially attracted the VR enthusiast. This VR app was beyond the imaginations ranging from dance parties, virtual campfire hangout sessions, YouTube watching parties, VR developer talks with speakers from the VR circuit, and news and press conferences from VR companies or watching live stream events of VR meetups. There was nothing more to invite.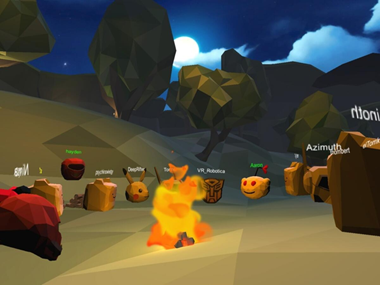 How they earned money
Virtual settings simply made users return again and again. It was community-driven participation and adoption. Far from nauseous VR games to a relaxing environment, this app combined real-life settings into the VR world. Even the newest kid in the VR world would be tempted to try this out. From meeting a random stranger in the woodlands to large meetups at specific times like having a Game of Thrones after-episode party, that gives people a space in VR to talk about the show.
Things were different from Skype one on one call or group calls. They brought life into online conversations; even the boring office meetings seemed enjoyable.
Failure Analysis
Social VR apps work on community-driven participation and on users' adoption. First-time users are attracted as they are curious, but long term users are usually VR enthusiasts. As the app is new it had users which returned, but they had no long term users.
They faced huge competition from similar featured apps. Convrge was creative by bringing features like watching movies together or after parties. But other competitors that came into the market before convrge, they brought even more creative features to keep the users engaged. They were dynamic in bringing changes. VR enthusiasts would easily be tempted when anything new came into the VR world and easily shift to other apps.
One persistent problem with VR is nauseous or dizzy feelings due to laggy graphics. These experiences provide a thrill to some whereas most people don't like that feeling. People start unliking such technology hence don't spend their money on it.
VR technology targets specific age groups mainly youngsters. This already reduces their market size.
It was really hard to find a middle ground between a normal person and a VR person. Convrge main focus was socializing. A normal person tried this app for the first time and felt like What should they do here? In fact for a VR person, it was a new world to them, they felt like they can do anything here. There seemed to be a disconnect between two kinds of users. This made it more difficult to gain new users.
Possible Fixes
A dynamic behaviour by startup founders was necessary to bring changes.
They should have put in more effort after creating such a great app. Bringing in the investors would have made big differences in the working of the company. Convrge created a fantastic and healing virtual world, insufficient marketing was a loss to such a great experience.
They must have made use of various social media apps to publicize for more and more people to know. Social networking in this VR app was very different from playing VR games. Hence would be less likely for people to experience motion sickness. Their features of sitting by the campfire or watching movies together would have easily attracted users of every age group if more awareness of the application was created.
Even if they wanted to target VR enthusiasts, they should have brought dynamic changes by adding unique features. Features like holding regular talks on VR technology would have brought a lot of tech savvy people, as they would find it insightful as well as healing at the same time.
Do Share Your Thoughts
Do tell us all your thoughts in the comments section below, we look forward to reading all the comments in the section below.
Also, do check useful Startup Resources and Tools below(👇) and do join our newsletter for free for more interesting Business case studies, Startup knowledge, and Startup founders podcast delivered to your inbox every Sunday morning.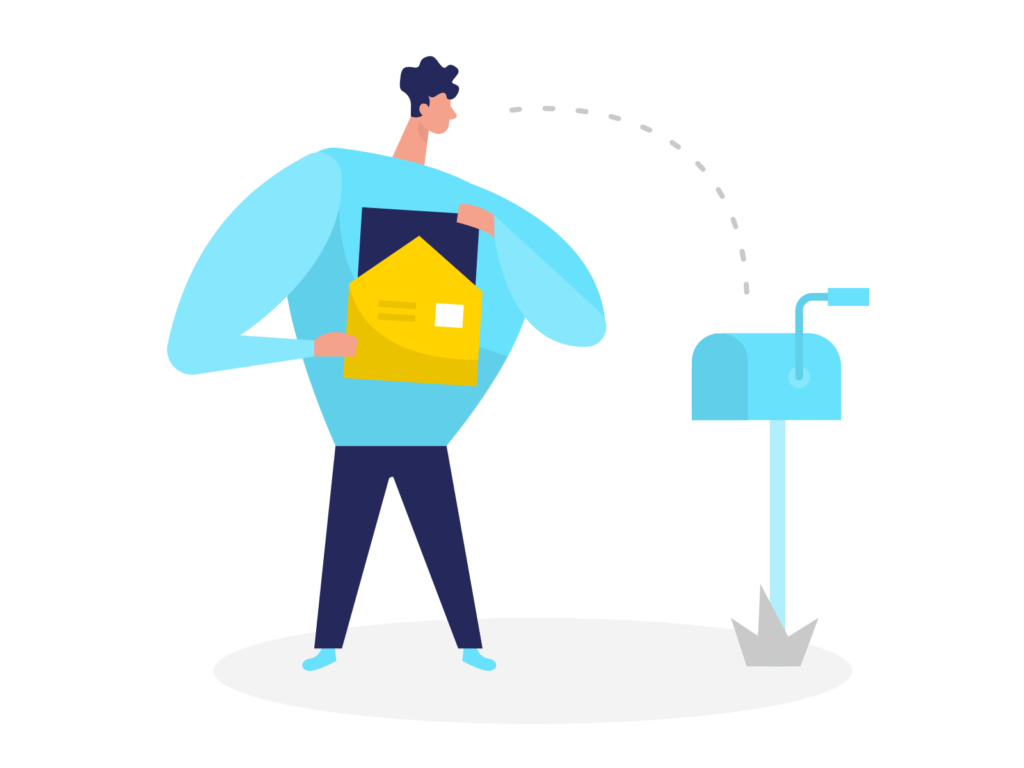 Do follow us:
Related Articles: