LinkedIn (LNKD) is the world's leading social networking platform where employers can post jobs and job seekers can create a resume, which includes their previous and current job roles, skills, education, and other such necessary information required. Employment-oriented online service, LinkedIn operates via mobile apps and websites and was launched on May 5th, 2003. It allows affiliates (both employers and workers) not only to create profiles but also to establish "connections" with each other in order to sustain professional relationships.
Index:
How LinkedIn got started?
Established in December 2002, LinkedIn was found by Reid Hoffman and other team affiliates, Allen Blue, Eric Ly, Jean-Luc Vaillant, Lee Hower, Konstantin Guericke, Stephen Beitzel, David Eves, Ian McNish, Yan Pujante, Chris Saccheri: from Socialnet.com and PayPal.
In August 2004, LinkedIn reached 1 million users, followed by its first month of profitability in March 2006. After reaching 10 million users in April 2007, LinkedIn launched its app version in February 2008.
What's the Revenue Model of LinkedIn?
As stated by LinkedIn's quarterly SEC filings, this social networking site generates revenue by selling advertisements, recruiting services, and also by providing membership privileges. The primary source of income is by offering large companies access to job applicants through their recruiter product.
| | |
| --- | --- |
| Source | Revenue |
| Talent Solutions | $614,052 |
| Marketing Solutions | $248,891 |
| Premium Subscriptions | $218,383 |
| Total | $1,081,326 |
Revenue Streams
Talent Solution – predominantly used by the corporate recruiting teams, this feature locates candidates for jobs.
Marketing Solutions – this is income gained from the display of ads on sites.
Premium Subscriptions – this feature allows you to access who is viewing your profile.
Year-Over-Year Valuation of LinkedIn:
LinkedIn traded its first shares on 19th May 2011, at $45 per share under the New York Stock Exchange symbol "LNKD." It rose up to 171% on its first day of trade and secured at $94.25, exceeding 109% beyond IPO price.
In 2011, LinkedIn generated revenue of $154.46 million alone in advertising, outshining Twitter, which earned $139.5 million.  At this point, LinkedIn had 2100 full-time employees as compared to the 500 it had in the year 2010.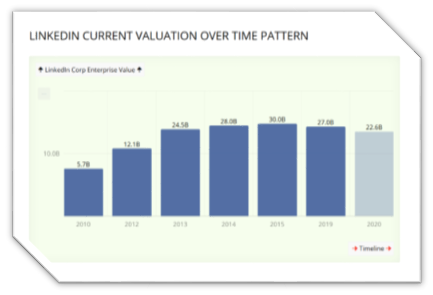 On 13th June 2016, Microsoft proclaimed a takeover on LinkedIn for $196 per share, the largest purchase made by Microsoft to date with a total of $26.2 billion. Weiner would then remain as the CEO, who would then report to Satya Nadella, CEO of Microsoft. It is believed that this integration was to help improve the professional network system of Microsoft products, and so the deal was accomplished on December 8th, 2016.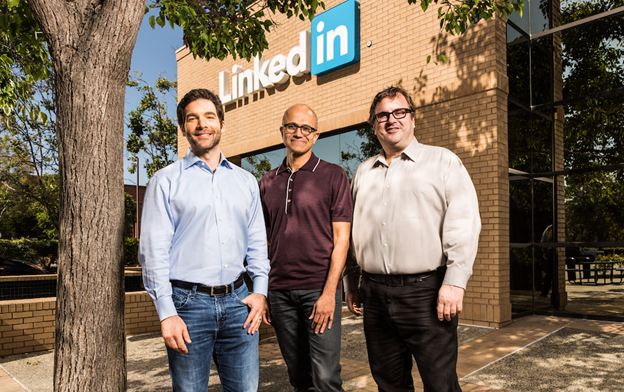 What are Revenue's of LinkedIn?
Microsoft's purchase of LinkedIn turns out to be profitable for them as the revenue continues to increase even up to this point. In the first quarter of 2020, LinkedIn revenue was reported to have increased by 25% year on year. A full year jump took place between 2018 and 2019 from $5.3 billion to $6.8 billion.
Who are the Investors of LinkedIn?
LinkedIn is funded by Sequoia Capital, Greylock, Bain Capital Ventures, Bessemer Venture Partners, and the European Founders Fund. It reached the profitability stage in March 2006, followed by receiving a total investment of $103 million in January 2011.
Who all are the Competitors of LinkedIn?
Facebook, Snapchat, Twitter, and Instagram are considered amongst the top competitors of LinkedIn. Although Instagram dominates the influencer market in India, it is interesting to see that 22% of influencers also identify LinkedIn as a significant platform for professional networking.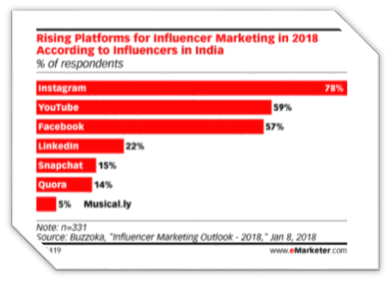 Is LinkedIn profitable?
LinkedIn is considered as Microsoft's most profitable integration so far as recently it saw a 37% leap and records as the highest in terms of jobs posted and engagements finalized. In recent times, LinkedIn has brought in more than $1.3 billion in revenue.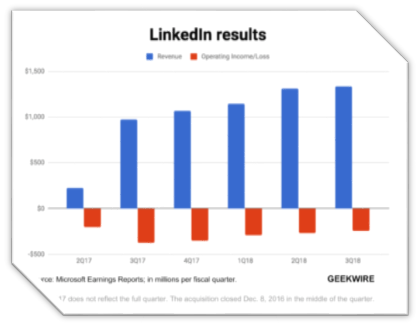 Future Aspects of LinkedIn
In 2012, LinkedIn CEO Jeff Weiner set a goal to create an "economic graph" within ten years of time, in order to set up a more thorough representation of a digital map of the world economy that comprises jobs, skills, volunteer opportunities, and educational institutions. They hope to enlist all types of jobs in the world, every skill required to attain that job, and all companies (profit and non-profit). All in all, their ultimate goal is to make the job market more efficient for the world economy to ameliorate.
LinkedIn is currently working towards collecting data to be employed in the economic graph which encompasses popular destinations with recent college graduates, vicinities with high strength of technological skills, and general career transitions.
Engrossing Facts about LinkedIn
LinkedIn has more than 575 million users with an average of 260 million users working actively on a monthly basis.
Although many other social media platforms place reliance upon advertisements, LinkedIn is predominantly amongst those networking sites for which users are willing to pay.
40% of LinkedIn users pay for LinkedIn Premium, which has 4 price tiers:
Premium Business: $59.99/month
Sales Navigator Pro: $79.99/month
Recruiter Lite (Hiring): $119.95/month
Premium Career: $29.99/month
In a research conducted by HubSpot, LinkedIn has been considered especially good source for tracking leading projects and that it is 277% more effective in generating leads than Twitter or Facebook.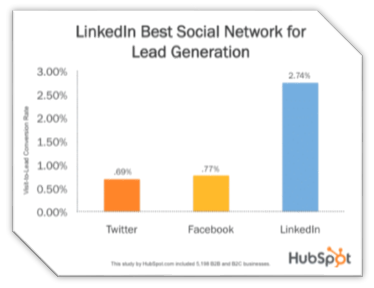 In a study conducted, it was detected that 122 million people acquired interviews via LinkedIn, with almost 36 million people getting hired. To add up, less than 40% of them are unlikely to quit the job within the first 6 months.
Do Share Your Thoughts
Do tell us all your thoughts in the comments section below, we look forward to reading all the comments in the section below.
Also, do check useful Startup Resources and Tools below(👇) and do join our newsletter for free for more interesting Business case studies, Startup knowledge, and Startup founders podcast delivered to your inbox every Sunday morning.
Do follow us:
Related Articles: